Wine bars usually don't seem to care about Halloween. This time wine bar Vinita did, and the results are astounding. Vinita raised their profits 5 times compared to their usual Saturday evenings.

As we currently work for wineries and wine festivals, this year we wanted to promote the best of what Osijek offers when it comes to wine culture - Wine bar Vinita. Small, intimate and charming - wine bar located in the very heart of Osijek, Croatia. By adding specific details and using strategies that we knew could help their bottom line. Vinita now wants every night to be - Halloween!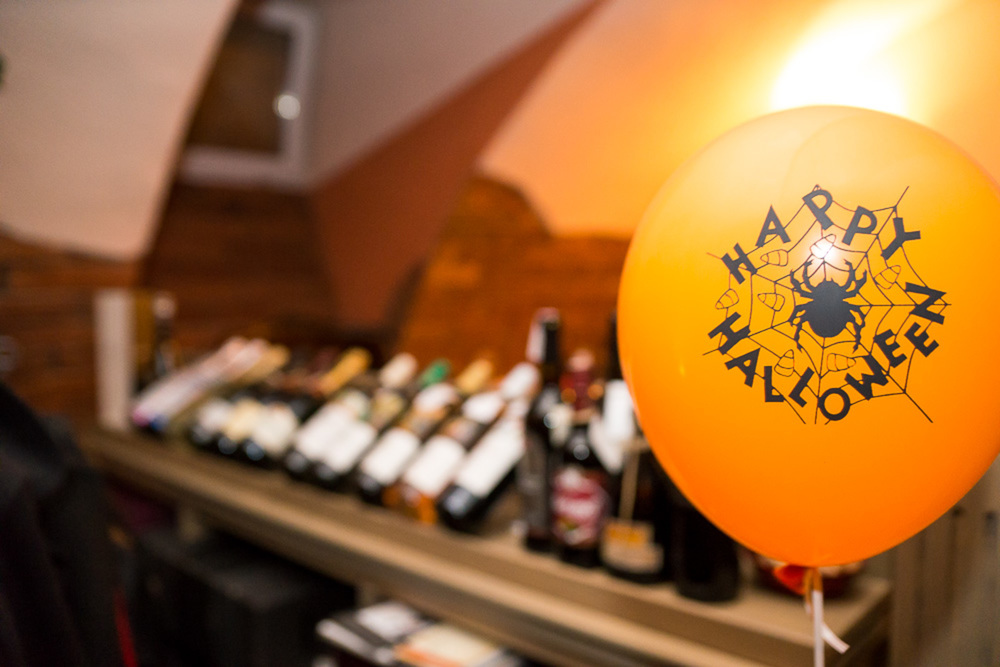 While true wine lovers in Osijek love Vinita, it's not as well known outside of a small group of people. We wanted anyone who celebrates Halloween and loves wine (who doesn't?) to think about coming to Vinita. It is a place where you get an exclusive dose of wine and the best service from the most kind and engaging wine bar hosts and sommeliers.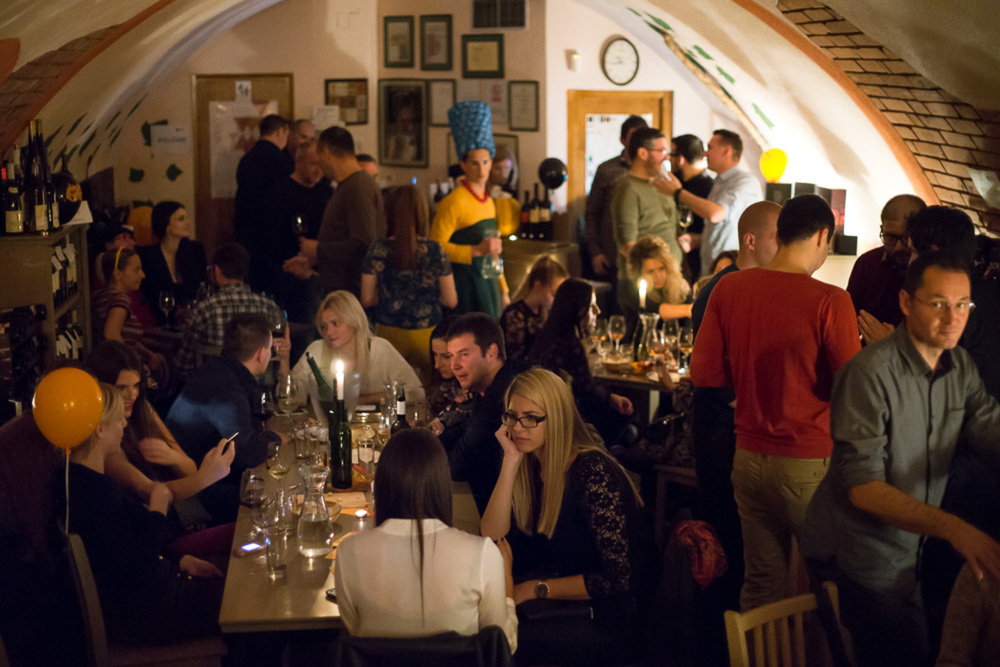 Our main task was to make an event everybody will talk about or to explain better, we wanted everybody to join us partying this time (not just extremely small targeted group of wine lovers). Halloween was a perfect opportunity to start the social buzz, meaning the number of people writing and talking about the event ("mouths"), but not the number of people who were just exposed to our messages. It's great to have millions of followers but if they don't read your posts, that's an empty buzz and it doesn't really impact your sales. Reach matters only if your audience listens to or reads what you're saying. This is why Helloween, Hellowine story started. Judging from the outcome it won't be the last. :)

Whether a small event or big one, a tool like Asana is very helpful when it comes to organizing a local town event (with a huge success). We had a 3 marketing and communication interns assigned for the project plus program coordinator (myself). All the tasks were coordinated through Asana. The good part is that the web app seamlessly integrates project management and task management, among any sized team. I personally love it, because it allows you to narrow the tasks to all those beautiful small details. So, for example, if you're creating a task, you always have the option to add subtasks, assign different people for each subtask and add the deadlines. You should try it, you'll love the workflow! If, not wait for the next post where we'll cover all the awesome benefits of Asana, when handling your team and projects.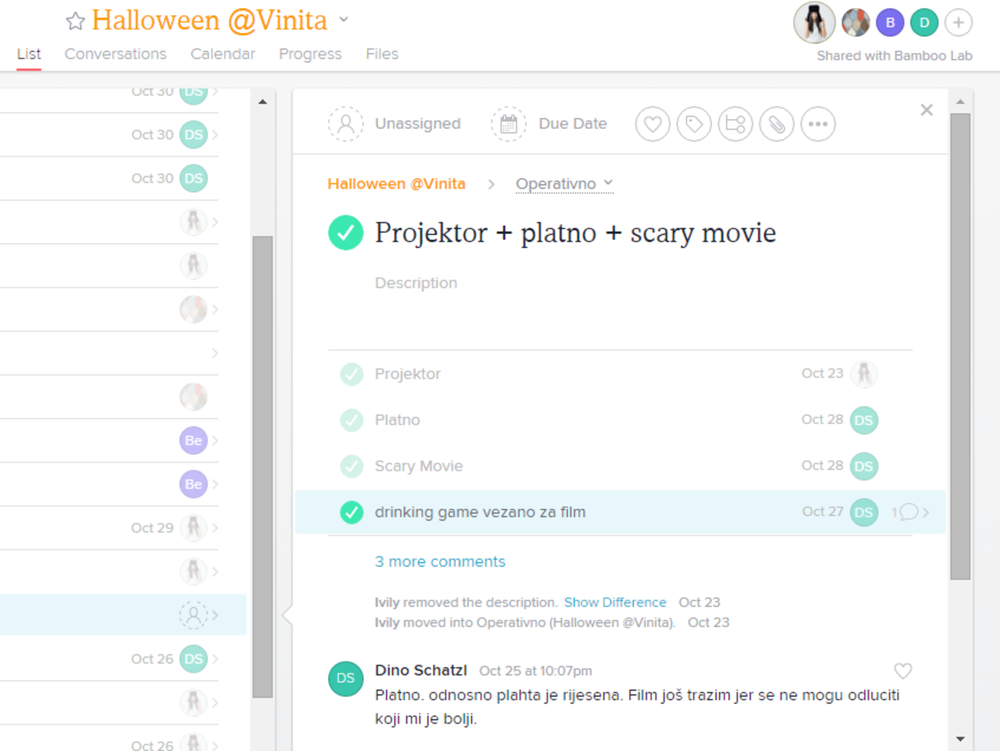 How Can a Small Wine Bar Like Vinita Gain From Social Media?
For the promotion of Halloween, HelloWine we used Facebook and Instagram.
1. Gain people's Attention with Carefully Defined Goals - No Goals no Gain.
To gain Facebook's target audience attention, first you need to know who're you targeting. We wanted to attract a younger audience to Vinita this time, because their standard buyers are business people and highly educated individuals, people familiar with wines and wine culture. We already knew they will be there no matter what. They were our safe zone. Loyal visitors.

So, the step one was to share the news (with awesomely designed, attention-grabbing visuals) with all those youngster groups like college groups and party groups on Facebook. Secondly, we shared the Facebook event with our friends who were fit to the target group and who have spread the word even further. Myself included. I shared the event invitations to more than 600 people in just a couple of clicks.



2. Make potential Visitors Interested - Interest Follows with an Action!
Regularly post teasing posts and updates - people will want more!
We regularly shared all the benefits of visiting Vinita's event by posting every second day to the Facebook event and to Vinita's Facebook page. The content was usually shared in the afternoon hours when students usually have fewer classes or people are off from work.
These are just some of the updates we kept our audience interested with:
announced the official hashtag a couple of times within a period of 10 days.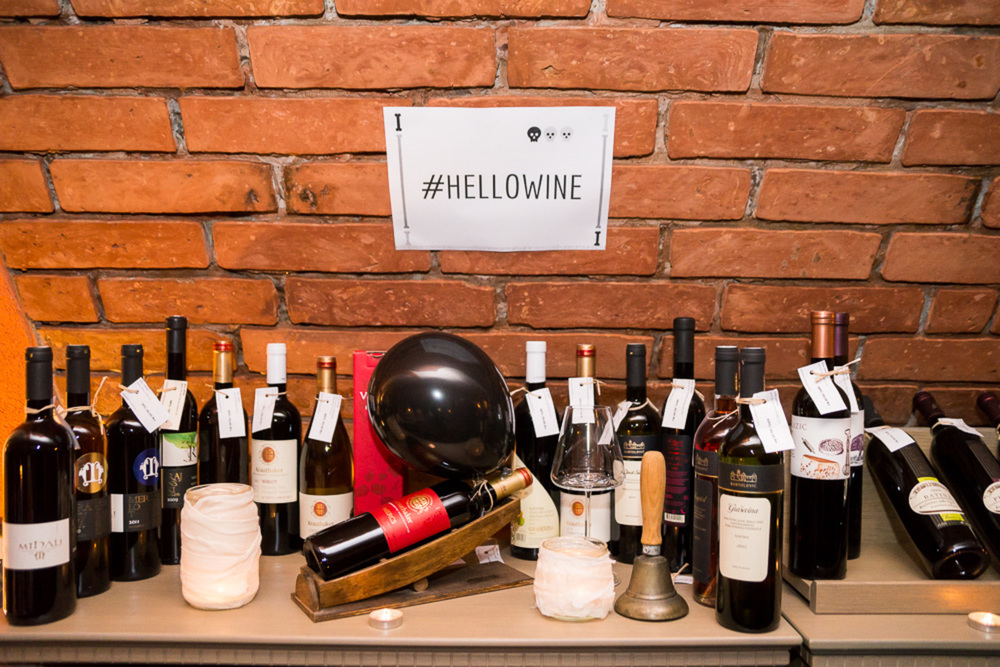 offered 15% discount on selected wine bottles or 15% or promo price per wine glass.

announced the "scary" evening games and drinking games. Made sure these are visually appealing and self-explanatory. Your Facebook and Instagram followers shouldn't have to guess how the photos you're sharing relate to the event. Don't forget to include the official hashtag into the caption. Besides that, make sure you don't exaggerate with too many hashtags when posting on Instagram. You want the important ones to be noticed. This will make your content highly searchable.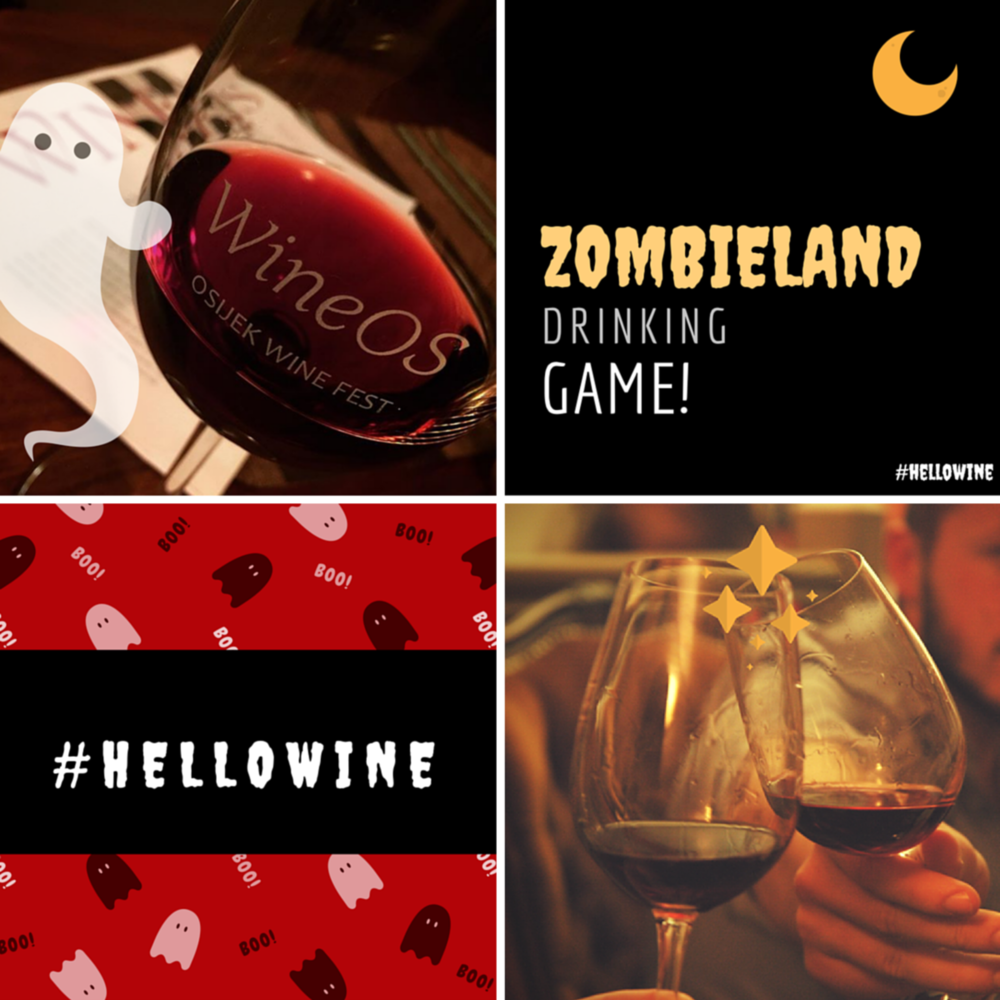 announced special guests like famous Croatian brand names such as Zdenka cheese that the attendees could pair up with the best wines during the event (and for free).

motivated the event members to participate in the movie choosing session for the drinking game we created.

encouraged people to share their ideas and proposals for the event.

announced the benefits for those who use the official #hashtag. In-room signage is a must! :)
Some of these post updates were promoted and some weren't. Our total advertising budget was poor, and the majority of the activity was organic. But all of the above mentioned helped to bring Vinita's event to success. At one point of the evening, we had more than 70 people in the room at the same time, and there were only 40 chairs in the room available. As the offers and atmosphere were good, people didn't mind standing, networking and having fun.
3. Constantly Deliver Delight, Surprise, Creativity - "Drunk" Jack-O'Lantern Will Create the Buzz You Crave For!
The real surprise came afterwards - lovely decorations. All handmade. Who needs IKEA, or other premade decorations when you can share pieces of your own magic. The real winners of the night were, hand painted wine glasses with scary motives. And when I say handmade, I do mean that we (specifically my grandmother - thanks, grandma!) painted them. While others might have looked for them on Ebay or in IKEA; we knew that we needed the final, custom touch!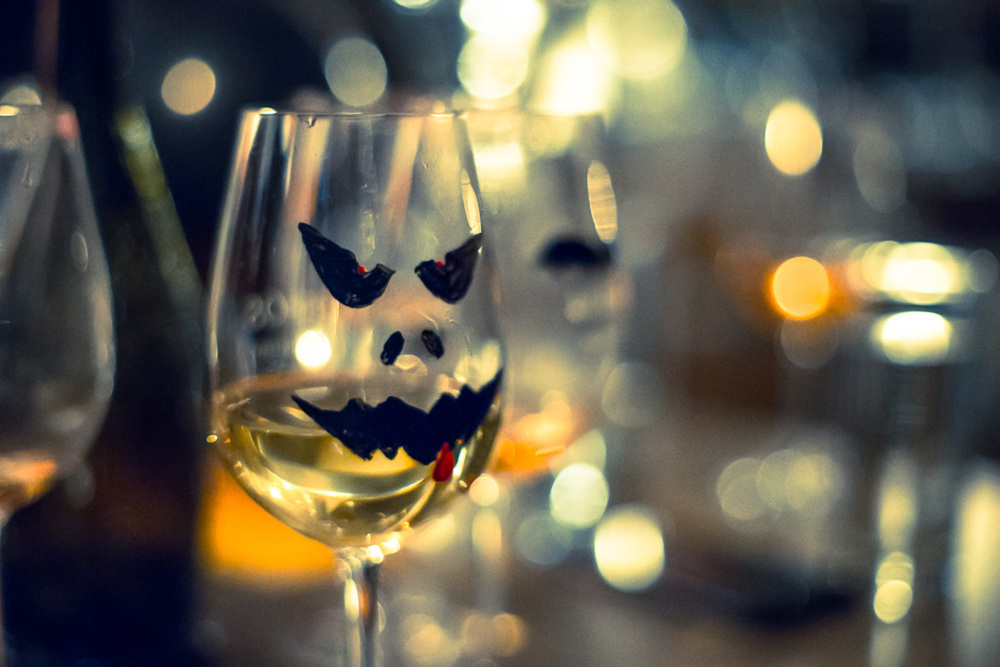 Besides the glasses, the room was full of "drunk" Jack-O'-Lanterns filled with bottles of the most popular local wine sort, Riesling. It all looked very well when paired up with the glowing paper bats. Oh, those bats. Only half an hour before the event, our lights broke so our team member and social media intern Ena, helped to manage the situation by trying to fix the lights with a help of her boyfriend. That didn't end well, so we just ended up bringing in the new lights. Thankfully, the awesome bat decorations were saved from being forgotten before seeing the world.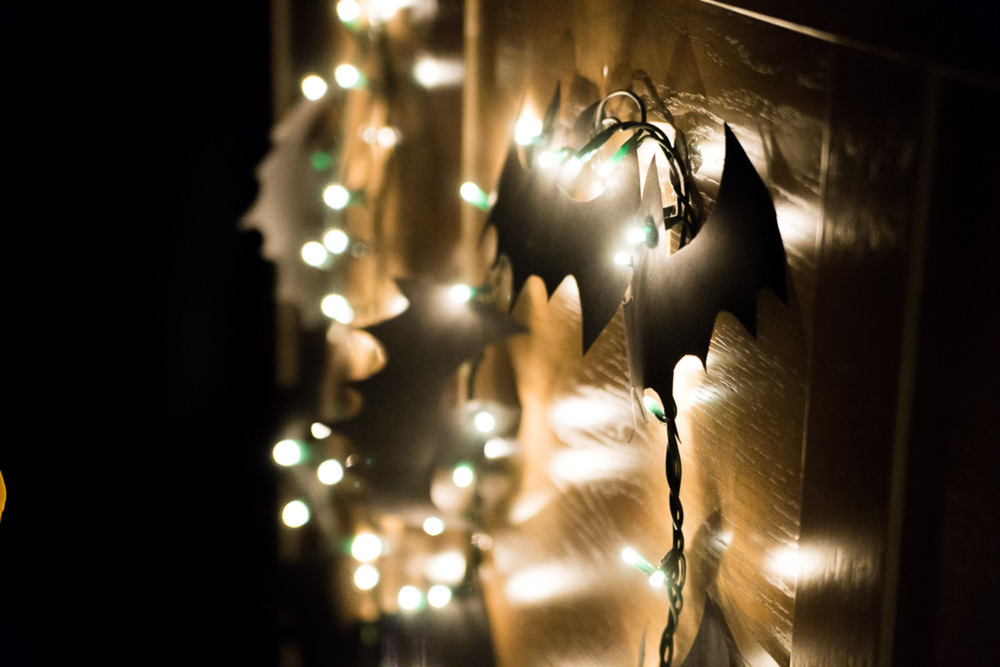 Don't forget to assign a person from your team to handle social media engagement and monitoring like Bernarda (our digital marketing enthusiast) did it for us. Always join in on relevant hashtags and conversations. This will lead you to numerous valuable future connections.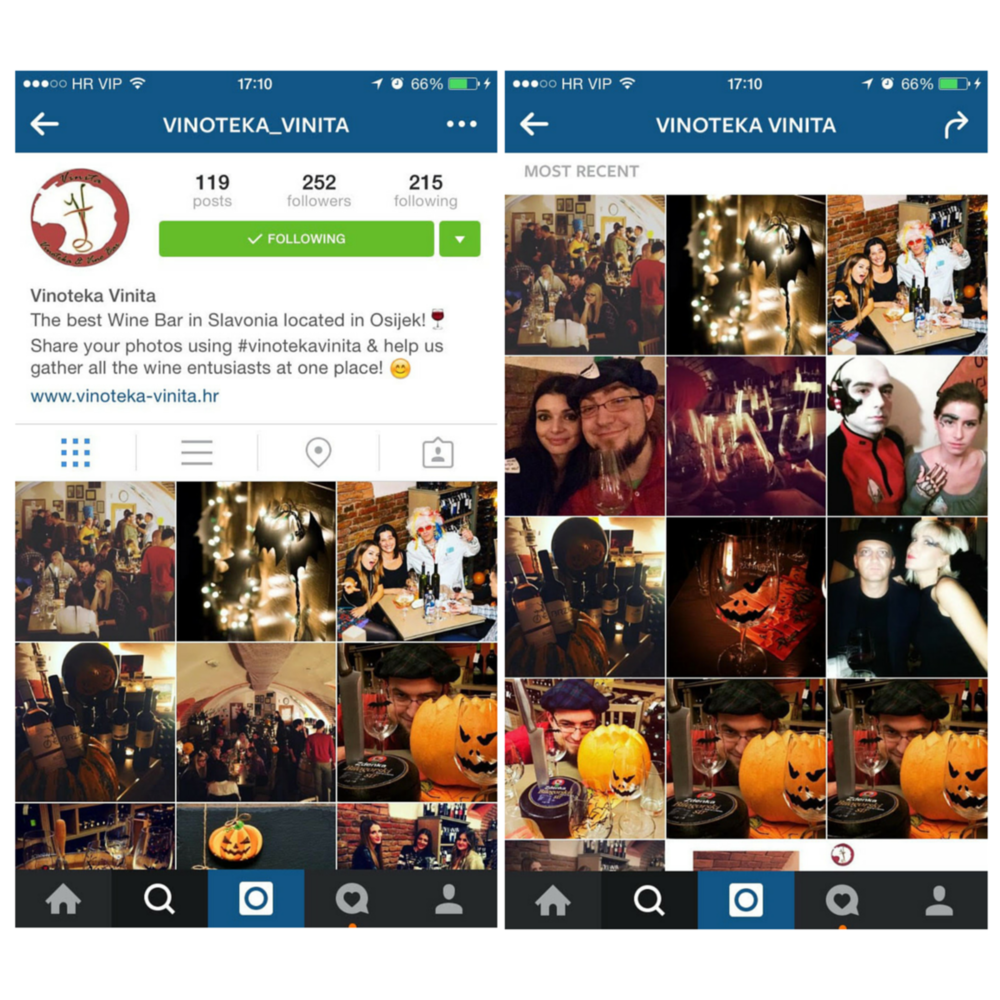 Why is all of this important?
Great decorations come together with great social sharing numbers. We gained at least 20x more followers compared with a usual Saturday night, motivated the attendees to share their stories and fun times and to promote the hashtag.
4. Lead Them Towards Action - Drinking Wine and Enjoying Their Time
When all of the above mentions is completed, all there's left to do is a pure enjoyment. The event was so cheerful that we couldn't even start the games part (as previously planned). What matters most is that the high majority of the participant was happy with the choice of not playing games. Sometimes you just need to go with the flow.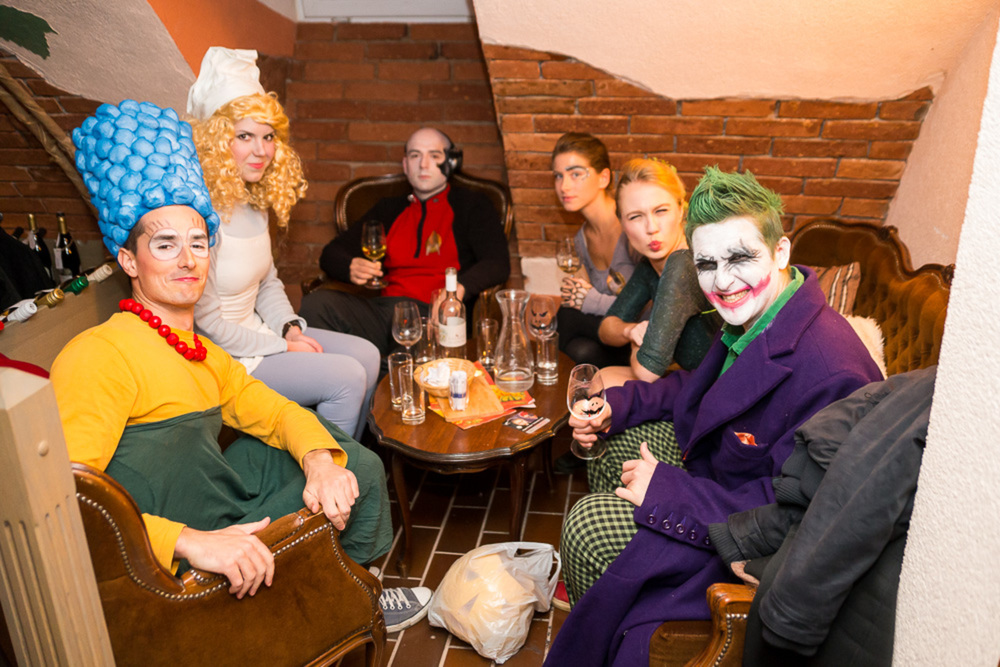 Not to forget, make sure you have a friend photographer (with a decent camera) in the place of action.Why wouldn't you make photo sharing easier for your audience? Additionally, make sure your team takes pictures, snaps, or gets video footage of the event with Periscope or Meerkat. Think of capturing interesting details, decorations, people smiling and enjoying their time. This will open another opportunity to connect with people.
5. Post Event Activities - Boost Your Social Numbers and Visibility!
At Bamboo Lab, we always make sure to make some post-show blogging. We love to share our experiences. Notes during and after the event are always a good idea. That way, your client report afterwards will be easier to handle, as well as to give feedback to your team.
Evaluate Success of the event.
Check the data, engagement. Numbers are important.

Post the photo albums to your Facebook event group.
Make sure you allow people to tag themselves in the photos so you raise the engagement numbers.

Write a few articles for the local event portals.
Always a good idea. You get the coverage + report handled in one move.
Invite the bloggers to share their experience and spread the word.
Bloggers have the influence. You want their support. Make sure you give them something in return. :)
And that's all folks! Ask us all of your social media questions. We'll gladly continue the conversation on this topic with you!