1. Frana, tell us more about yourself.
Hi, I'm Frana Ugarkovic, and I am 22 years old and born in Rijeka. I recently moved back to Croatia after living in California for the past four years! I grew up on a small desert island called the Kingdom of Bahrain, located just off the coast of Saudi Arabia. I moved there with my family when I was eight years old and lived there until 18 when I went to California for university.
I have been a competitive tennis player my whole life and was ranked no.1 in Bahrain for almost eight years and was ranked 14th in all of Asia for juniors! I spent my entire life focusing on tennis and traveling the world for tournaments which is also how I ended up in California. I was offered a full scholarship to study and play tennis for my university! It was one of the most extraordinary experiences of my life. I loved playing college tennis and competing all around the USA with my teammates. I graduated in May 2021 with a bachelor's degree in Business and Finance and a minor in Economics from the California State University of Sacramento!

I finally decided to move back to Croatia after 14 years and started my MBA marketing masters in Zagreb at ZSEM, which I am attending now. I love social media and creating content. I love filming Youtube vlogs, TikTok's, taking photos, and sharing my life online!

Life in California

2. How did you first learn about Bamboo Lab?
My boyfriend Joshua was working on some Bamboo Lab projects and went to Osijek for the Pannonian Challenge. I also made some custom beaded necklaces for Bamboo Lab, which is how I met Iva! It was so cool getting to know all the girls from marketing, and that's when I knew that I wanted to be a part of the team.

3. How long have you worked at Bamboo Lab?
I started my internship in March, so it's been almost three months.
4. What does your job look like?
I currently live in Zagreb, so I am working remotely. Most of the time I work from my apartment, but occasionally I like to work in a cafe to have a change of scenery! My job consists of a lot of learning from Ena Valentina (who is my mentor) but also feed curation and video creation for different clients! I just learned how to set up Facebook and Instagram ads which is very exciting because I have always wanted to learn how to do that. I do many different things, and I guess every day is different from the one before.

5. What do you like most about your job?
My favorite thing is learning so many new things that I always wanted to learn and being in a team with cool people and working on projects together. I love social media in general, so I love working with it and being creative.
6. What is the favorite part about working at Bamboo Lab?
My favorite part about Bamboo Lab is working with many inspiring girls with big goals. I like working in a team, sharing ideas, and also the flexibility since I am working remotely and still go to university.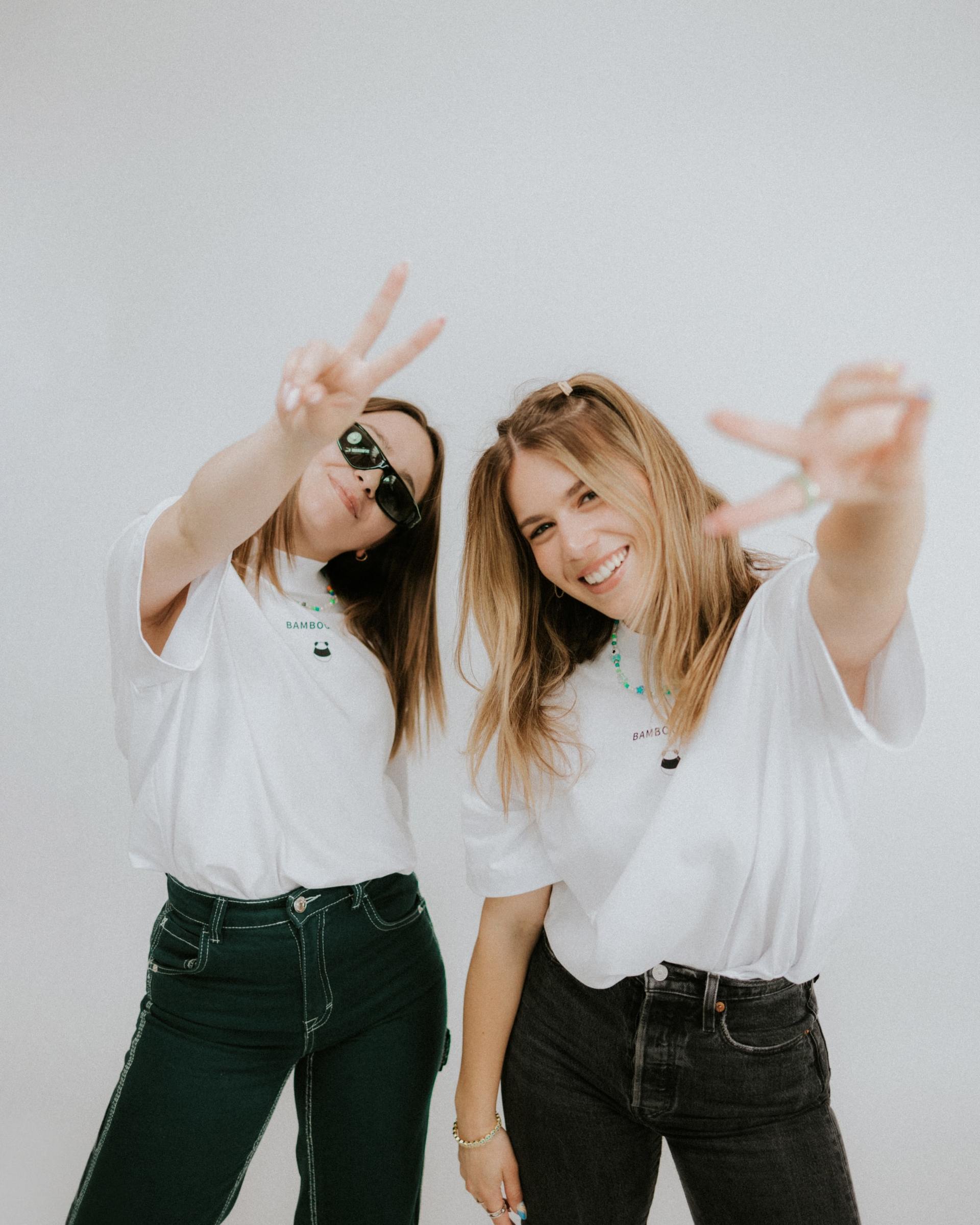 7. Tell us more about your favorite project.
My favorite project so far has been working on Lokomotiva's Instagram, especially since the collaboration with Jagermeister. It's interesting to see two brands create something unique!
8. What advice do you have for prospective Bamboo Lab candidates?
Be patient with yourself and give yourself time to learn. It's not going to happen overnight, and sometimes it's better to ask 100 questions than not to know what to do.
9. Three words to describe Bamboo Lab
Cool, creative, teamwork.
10. Let's jump to some lighter questions. What do you love to do in your spare time?
Spending time with my boyfriend and going on trips, even if it's just to the islands in Croatia or some other adventures. I also love traveling, creating vlogs from my travels, and filming TikToks. I have been making youtube videos since I was 15, and it's definitely my passion. I always dreamed of being a YouTuber! Even though I really don't get many views, I love making the videos and then watching them back a few years later. I also love making jewelry, I recently started making custom beaded necklaces, phone charms, and bracelets, and I actually made it into a small business over the summer. It was crazy how many orders I got from making one TikTok video about it!
11. What is on your bucket list?
Travel, travel, and more travel! Ever since I was three and obsessed with Lilo and Stitch, I have wanted to visit Hawaii. I mean, I even named my dog Lilo haha. I also REALLY want to visit New York and Japan and Bali and so many other places! I would also like to go skydiving but don't tell my mom.
12. What is an ability you wish you had?
I wish I could teleport to different places and countries whenever I want and not waste time on transport!
13. Any random facts you could share with us?
Hmm, the longest tennis match in history was 11 hours and 5 minutes long between John Isner and Nicolas Mahut; it was played at Wimbledon in 2010.
14. What book did you read last?
Embarrassingly, I haven't read much lately, but the last book I read was for a university class, and it was called 'The Goal' by Eliyahu M. Goldratt. I definitely should start reading again.
15. Do you have a favorite newspaper, or blog?
I don't really read newspapers or blogs but I love youtube vlogs, if that counts! I follow all kinds of lifestyle and fashion YouTubers, and I love just relaxing with youtube playing in the background.
16. If your house was burning down, What is the one nonliving thing you would save?
I would save my hard discs because photos are so important to me, it's like all my memories are in my photos, and if I lost them, I don't know how I would carry on with my life.
This is embarrassing, but I'd also save my two fluffy toys that I have had since I was born and that have traveled the whole world with me.

17. What is your personal philosophy?
Live life to the fullest, work towards doing what you love and never miss cool opportunities because you are afraid.
18. Tell us something about yourself that would surprise us.
I met my boyfriend, Joshua, of 2 years, through TikTok during quarantine. He saw one of my videos and messaged me on Instagram… I ended up passing through Zadar on one of my summer road trips, and we finally met after one month of texting. He took my friends and me on the coolest adventure to the island of Ugljan, and it was the most perfect day ever. I also vlogged that day, so I have our first day on video on youtube!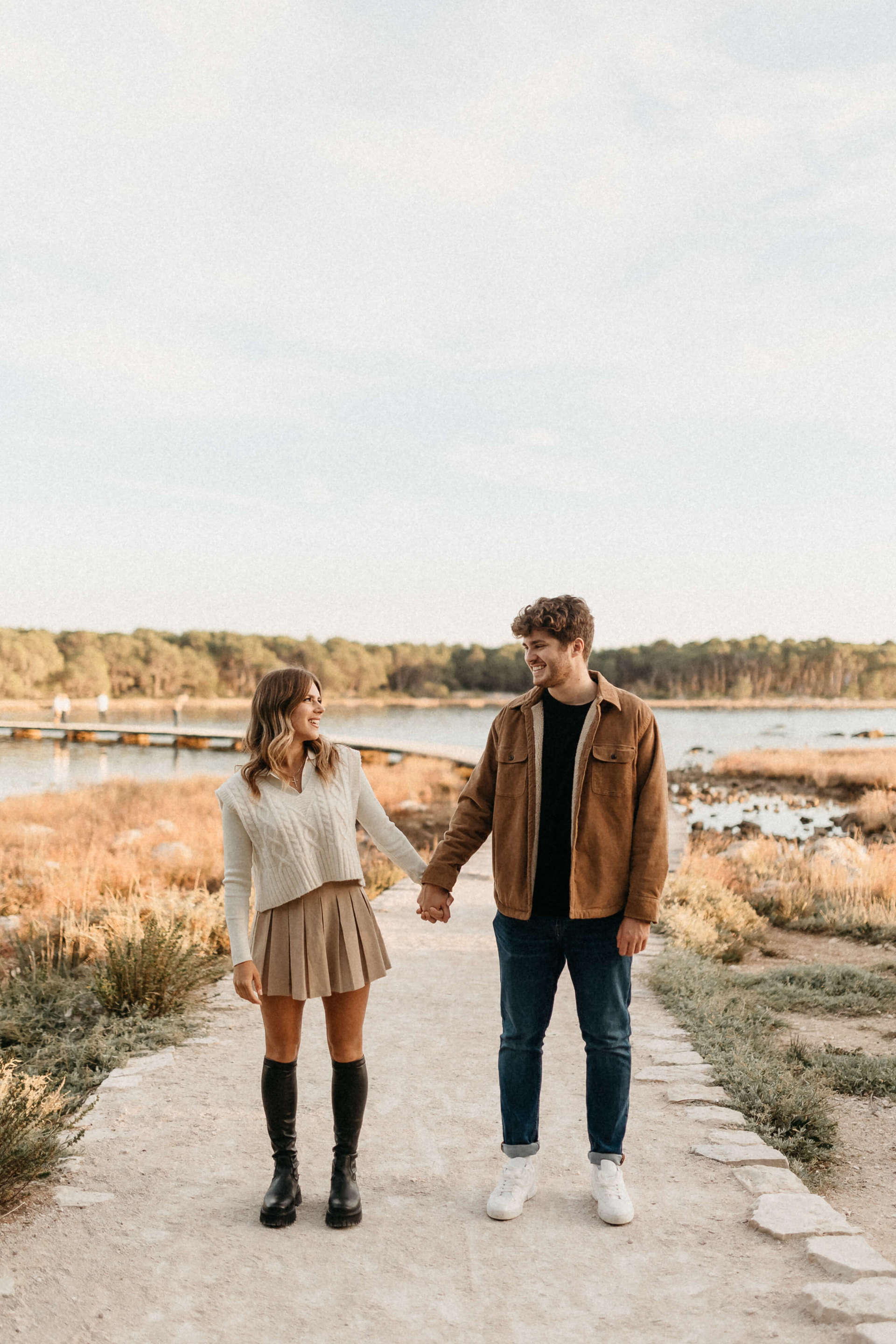 19. Best vacation you've been to?
It was not really a vacation, but when I was 16, I went to the most famous tennis camp in Bradenton, Florida, where all the big tennis stars came out of, and it was incredible. I trained so much but also got to enjoy the long white sand beaches at Anna Maria Island! I will forever remember that trip since it was also my first time in the USA.
20. What is something you always wanted to do but never did?
I would love to play tennis at Wimbledon. It's almost impossible to become a club member at Wimbledon, except if you win the tournament, so my chances are very low, but maybe someday I'll meet a Wimbledon member and get to play on those grass courts; at least once in my life!