Imagine having to travel across the globe for three weeks while handling the business and staying connected to your team at the same time. Well, I did. This year I decided to make a risky move. The goal was to travel through India (such a WiFi friendly zone) while staying connected with my co-founders and remote teams. Even though technology and apps like Skype, Whatsapp, and Viber allow a modern entrepreneur to connect with his business team while working remotely, the overall task of being away and staying truly connected isn't easy. Does this sound familiar?

The Sheraton Hotel chain surveyed its business travelers last year. Findings say that 54 % of the participants admit to turning on their phones while the plane is still taxiing on the tarmac, and 12 % say they never turned it off in the first place. Apparently, being disconnected causes at least a small dose of stress and anxiety. Business traveling requires some skills. Planning ahead can save the day, so here are some things you should keep in mind before you hit the road.
Why staying connected at all?
1. #Nowifi vacation is not a stress-free vacation.
First of all, yes it sounds amazing - laying down at the beach for a few weeks having nothing in mind and being in a state of worry less. How realistic is that? You could have your '3 weeks of doing nothing' but you'll need another vacation after your first day back in the office. I don't even have to answer this one. You know the answer 'you'll be overwhelmed and packed with work'.
2. You're in control, not the vacation (and you're still enjoying it)!
Personally, I cannot relax if being absent. I'm not saying you should work like a crazy person every day on your days off. But stay in touch, stay connected, do worry (at least a bit). Don't try to fool yourself you need to be disconnected. State of worry less is state of danger, and you never know when it's going to hit.
Wouldn't you prefer this kind of scenario? :)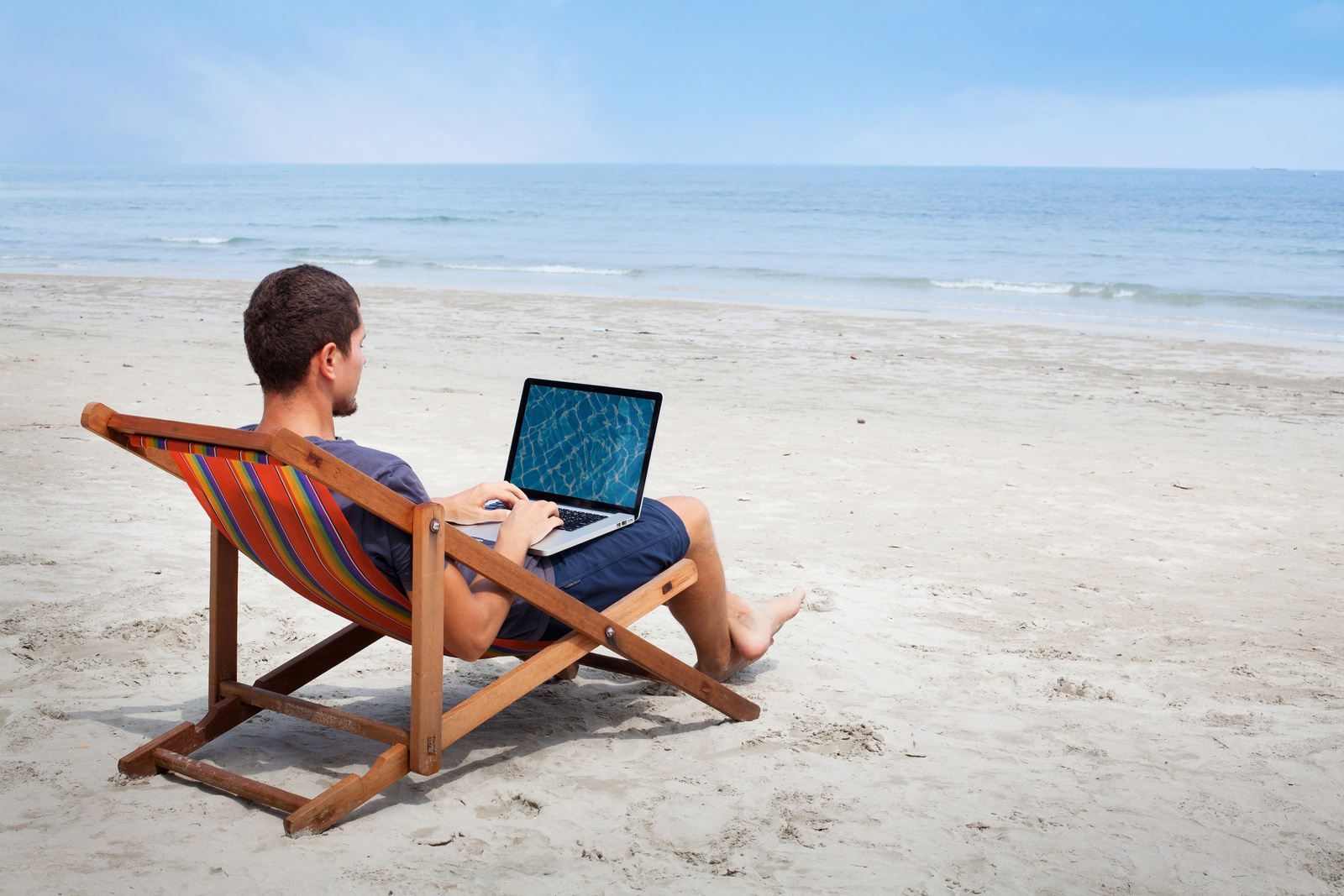 3. Your team will appreciate it.
Being available, and checking in on projects will be highly appreciated by your co-founders as well as your interns. More so, your team will start telling you to hit the beach. :)
4. Co-founders or group help with potential projects abroad
Let's say you get an awesome new idea while traveling. You'll need your team support with basic research if you decide to act upon it immediately on the spot. Who says you cannot have it both. Seize the opportunity.
5. Managing your interns successfully.
Staying connected with your interns is an essential point in keeping them motivated. Their tasks are simple, but it's good to be there when your interns have questions. It is good for them to know they have your support while you're away. That way they won't be insecure about what they're doing and will work stress-free, and we all know, the positive working environment is a must. In the worst case (and it happens), if they decide to quit their programs or just have personal issues, you will be ready to act on it.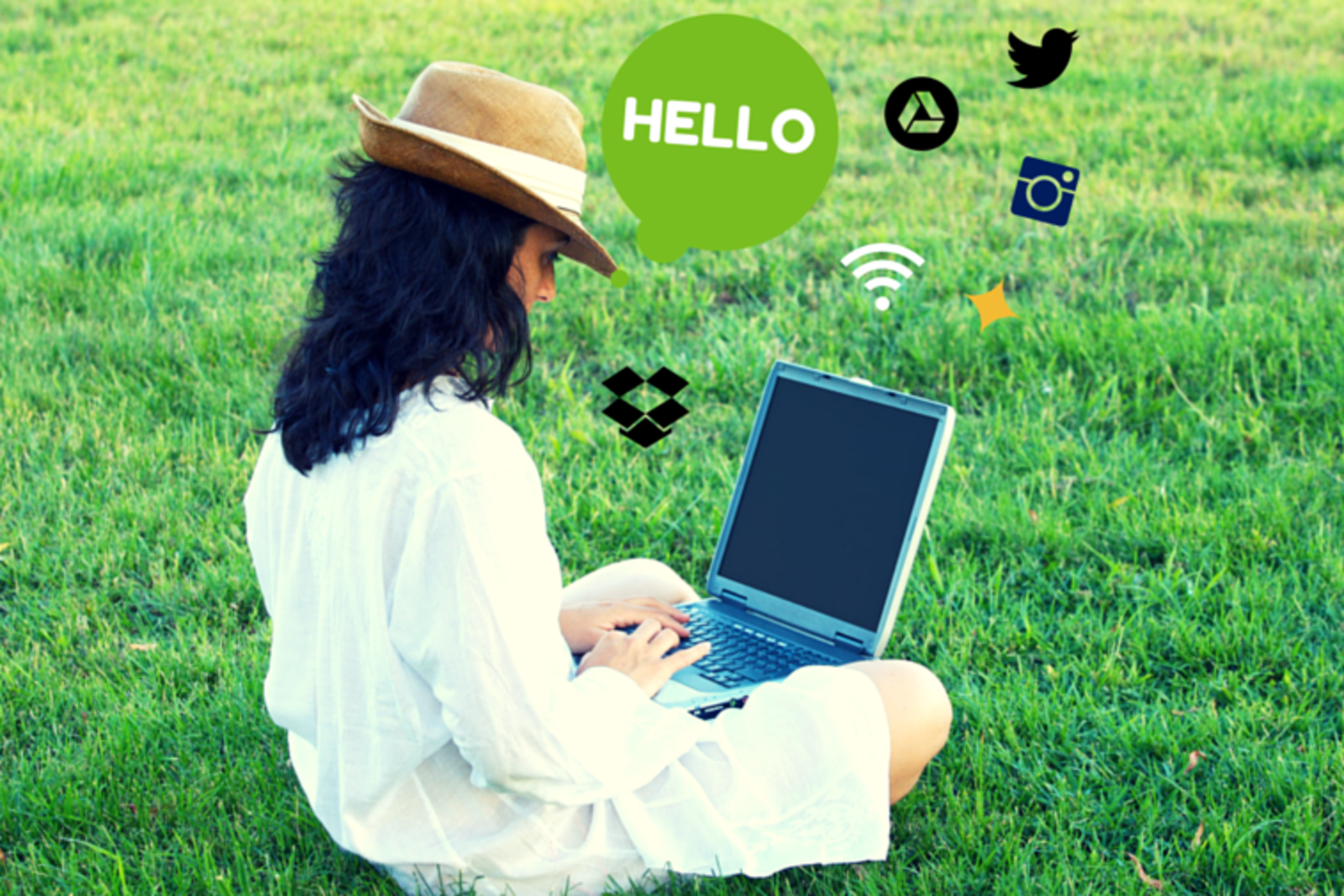 Making the most out of offline activity...
Now that we've covered why it's important to stay connected, here is the know-how on gadgets and offline time while on the plane! :)
Time to use your flight time wisely!
If you have the stuff to research while offline, you can work without WiFi during your flight. Now is the right time to read all those Pocket articles! Before, make sure you have installed it on your mobile phone or that you've added it as a plugin on Chrome. The Pocket will allow you to read articles that you've previously saved while being offline. From now on, every flight can be your chance to catch up on work or do research. Organize your articles, videos or web pages beforehand and the world will be yours on that 8-hour flight across the ocean.
Don't forget the portable battery chargers!
Thanks to cloud everything is just one click away. That's why you need to make sure to stay charged up.
Finding a power outlet at an airport or in the underdeveloped country can be quite a challenge. When you even do find it, it might not work, or regardless, you have to move while charging your phone. Cut the worry and just bring your portable battery charger. Besides that, it's useful to optimize the battery life of your laptop, smartphone, & tablet best you can beforehand.
Find the best noise-cancelling headphones!
You're kind of introverted, or you just love to work in peace and quiet. These pair of babies will be lifesavers, especially if you easily get distracted. I prefer to use them while flying, in particularly to shut down the engine noise or to concentrate on writing emails or reports. Check Sennheiser The MM 70s - a high-quality in-ear headset with high-powered, dynamic speakers. Will do the work!
Don't wait for the WiFi, take the WiFi with you!
I'm sure you want to avoid unreliable Internet zones, but sometimes you can't. Buy the cool little-unlocked gadget called MiFi, make sure it's unlocked and enjoy that all the time internet access.
Personally, I loved it while traveling through India. All that's keeping you away from 24/7 access to the Internet is the SIM Card you'll need to buy in the country of visiting. The device has a SIM card slot and uses mobile networks to provide internet-on-the-go, but it is not restricted to giving access to a single device at the time. MiFi will create a local Wi-Fi hotspot so that multiple devices can connect at once (typically a maximum of 4-5 at a time).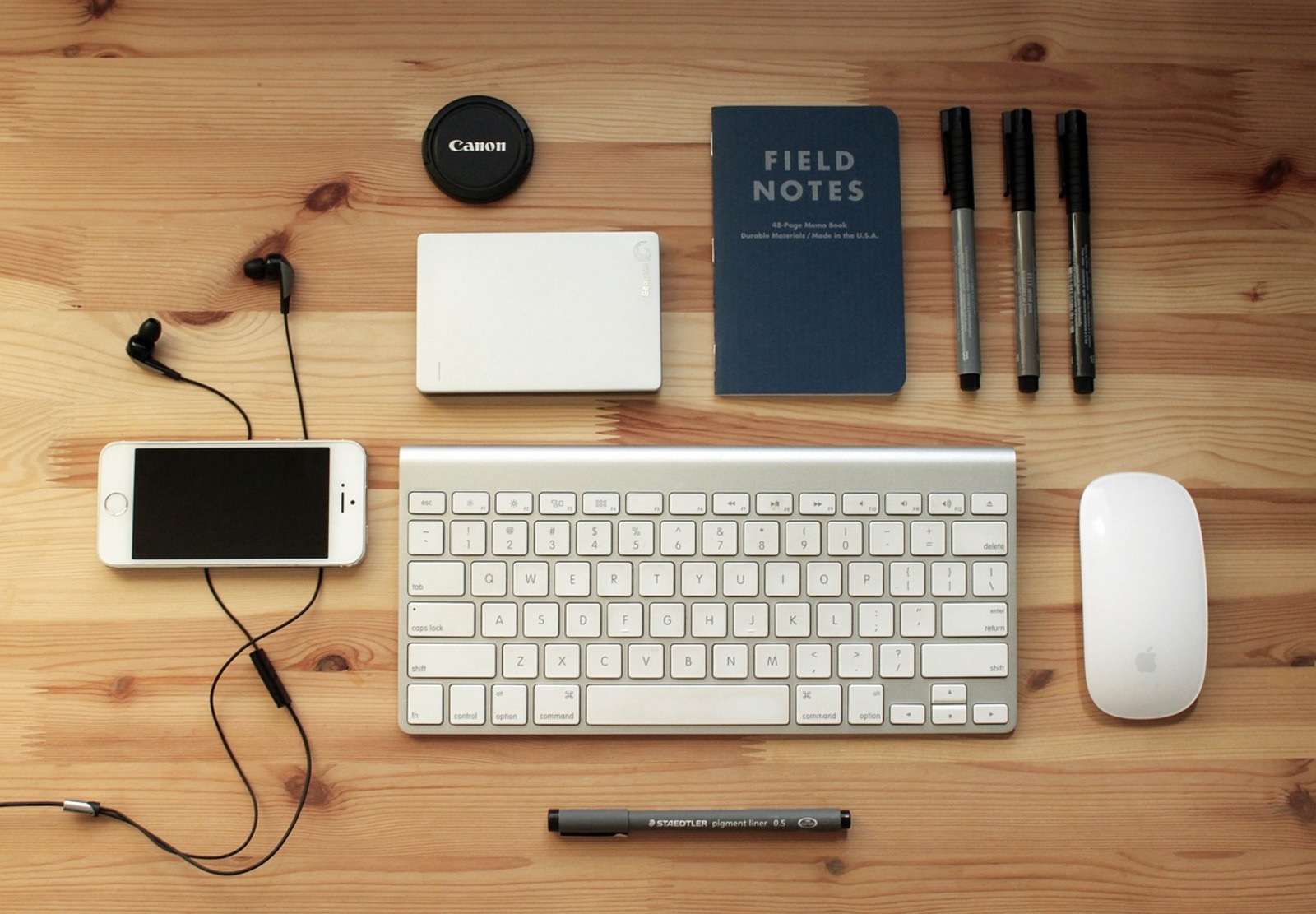 What mobile apps will be your life saviors?
Now that we've covered the gadget part, let's focus on the mobile apps you'll find of use when traveling abroad. To make your life easier, here is the right order to use them! :)
1. Real time, Chat with Slack!
First of all, Slack killed 50% of our email communication. What a productivity boost! You can forget countless of deep email threads. All of your communication is now happening in one place, and everyone is involved. For example, while traveling you can easily search any topic by using Slacks search box and multiple filters to narrow the conversation search. Time savior and efficient while traveling. Having all the communication in the one place helps, too. When it comes to file sharing, Slack makes it easy to share fun photos with your team and to make things a bit more personal. Again, your team will appreciate you sharing the fun with everyone.
For example, at Bamboo Lab we use channels for fun talks. Bamboo Business Slack's channel #bamboliranje, meaning 'Bamboo Goofy Channel' is a ground to share photos and fun experiences.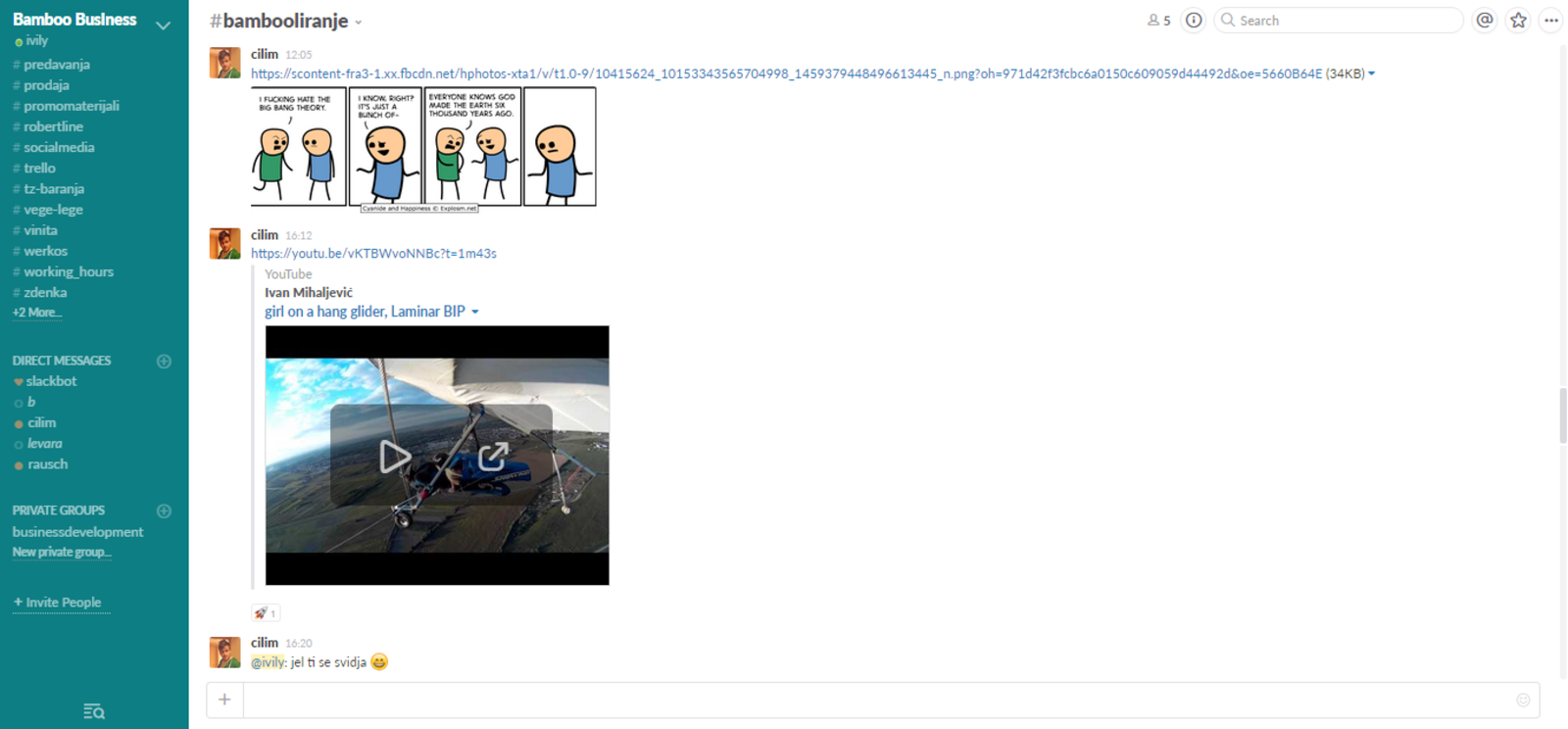 2. Handle the interruption and time difference like a pro with Viber!
I'm sure all of you heard of Viber - a mobile application that allows you to make phone calls and send text messages to all other Viber users for free. What I found useful while traveling and using Viber is the excellent feature of sending voice messages. It often happens that due to the bad connection you cannot talk with no interruptions. Pass the bridge of interruptions and time difference and enjoy the sensation of a real conversation by sending voice messages and handle it like a pro!
3. Schedule your emails in advance with RightInbox
Right Inbox is a plugin available for Google Chrome, Mozilla Firefox and Safari, and it takes seconds to install it. Thanks to Right Inbox, I was able to auto send scheduled emails with follow-ups, reminders, and recurring emails. Sometimes you need to plan your e-mails in advance because you'll find yourself in urgent situations when your WiFi signal won't be that strong. Additionally, scheduling an email to a prospect who is located in another country to be delivered at a decent time and hopefully attracting more attention could be tricky. Thankfully, this plugin will let you easily define a time zone setting for the delivery time. Run offline with Google Drive
4. Run offline with Google Drive
Google Drive can be configured to run even without the Internet so that you can view and edit your documents no matter where you are. Find out how!
5. Share your location with your team and never miss another breaking tech news thanks to IFTTT
Automate your most important moves with IFTTT! If you're unfamiliar, IFTTT is a web automatization service that lets you build 'If This Then That' conditional statements for apps.
Let's assume you're a community manager and you get a 500 new followers every day across multiple different social accounts. It would be overwhelming to respond with a welcome message to each of the new followers. Not anymore, say Hello to IFTTT. By using the recipe: 'When you receive a new email about a new Twitter follower in your Gmail inbox, tweet the new follower a welcome message.' you'll have it resolved.
When it comes to social accounts there are so many other useful and time-saving recipes you could use. For example: 'Tweet my Wordpress blog post.' or 'If you post to WordPress, have it posted to your Facebook page.'
To give you another glimpse of what cool stuff IFTTT can do for you, continue reading.
'Share your location with your team (don't forget your mom!)'
As a team leader, I want my friends and business colleagues to be familiar with my location and availability. Not just for business purposes, but for my family. Who'd say but my mom (like every other mom) loves to be updated the most. Ask yourself, how many times have you forgot to text your mom, when arriving at the airport? By using 'Send an e-mail update when you safely arrive at the airport' recipe, your check-ins will be emailed to a designated account without you having to lift a finger.
'Notify everyone on Slack when a new task has been created.'
If you're working on new ideas while being away - keep others informed. Your activity may also inspire others or give you another perspective on whatever you're doing by including everybody in the process. The same 'recipe' works with interns, so that way you can be notified when an intern completes or opens a new task that is a good to know.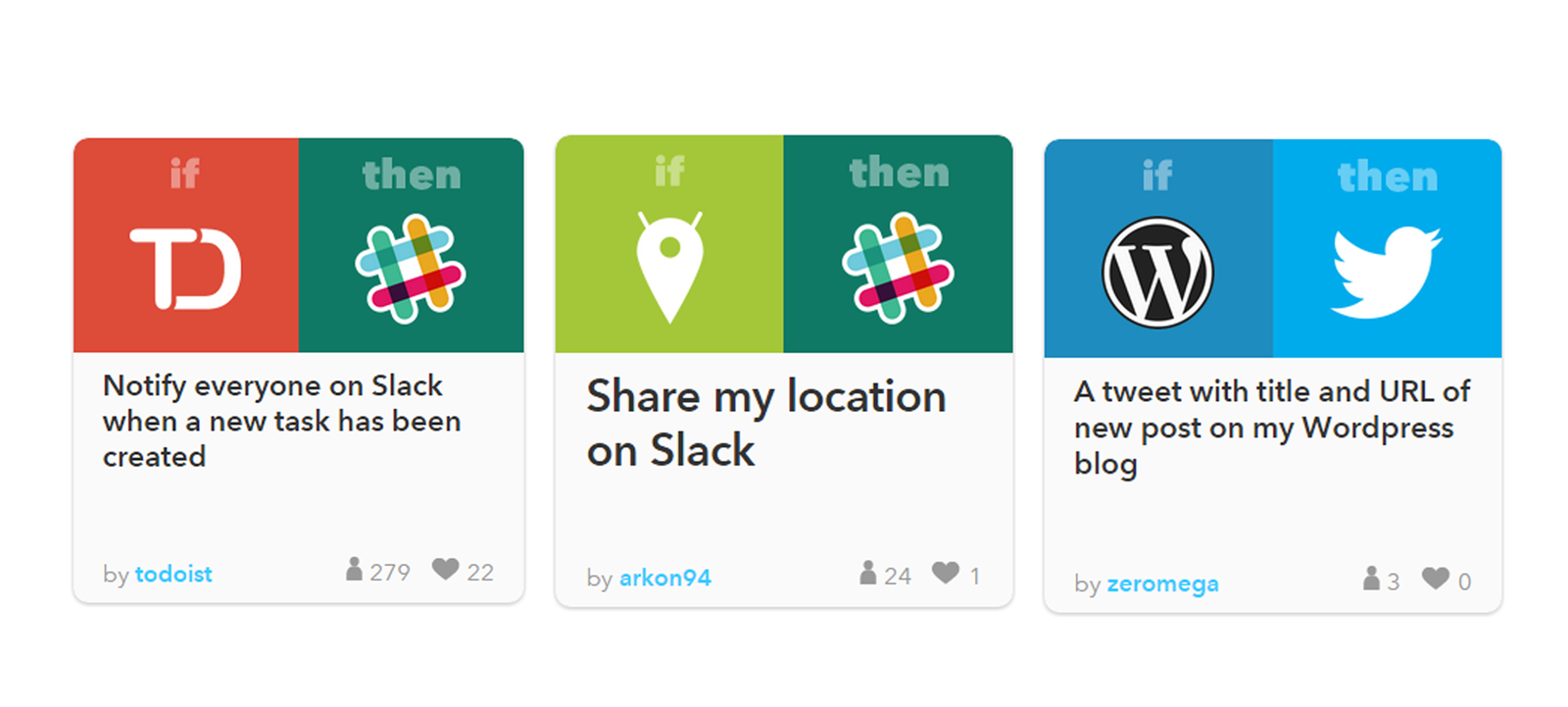 IFTT and similar tools like Zapier (and both are awesome) may overwhelm you. So just stay moderate and do not overuse it. Start with only a few recipes and see how it goes.
There are so many ways to stay connected with the remote teams while traveling. I'm sure, the tools mentioned above will help you become more productive (please do tell how it went)! Make sure to keep in mind there is more to it but don't overwhelm yourself! What matters the most is to be consistent with your expectations. Use the available tools and proper times to show your proactivity and availability in a way you're most comfortable. What matters the most, is not to disconnect yourself completely but to stay familiar on the current happenings at your company. Afterall, you don't want to return from your vacation and wish to escape because due to work overload right on your first day back!