Build community with authentic digital content
We skyrocket your online presence by combining a customer-first strategy with powerful storytelling. It's time to drive real, actionable business results for your brand.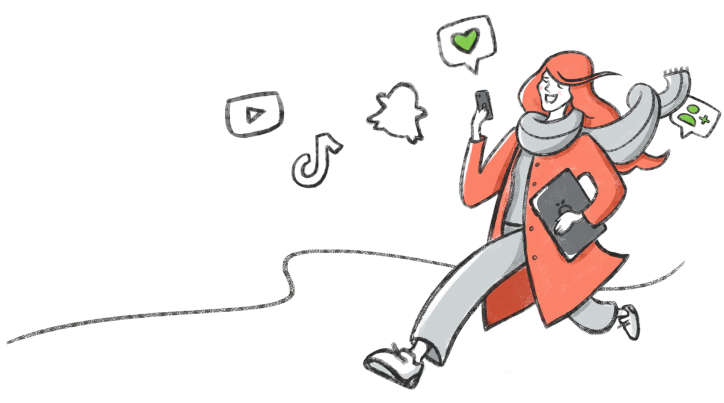 How we transform brands
Social Media marketing
The magic that sets strong brands apart is in telling stories that resonate with your audience. We get your brand noticed, followed, liked, and shared on the right social media platforms through highly-engaging content. Your community is out there—let's find them together.
Digital advertising
Generate high-quality leads and boost your sales by reaching your ideal buyer at the right stage in the customer journey. By launching strategic PPC campaigns on Google, Facebook, Instagram, LinkedIn, and Snapchat, we take your campaigns further.
Real-time campaigns for festivals and events
Immerse your audience in your event or festival with social media Stories and live video. Our on-site team covers everything, from behind-the-scenes moments to conversations directly with your audience. We specialize in vertical video formats for younger audiences on TikTok, Instagram Stories, and Snapchat.
Influencer marketing
Regardless of follower count, we love working with content creators from strategy to publication to create powerful, compelling stories. By matching your brand with the right influencers, we boost your online visibility amongst your target audience.
Success stories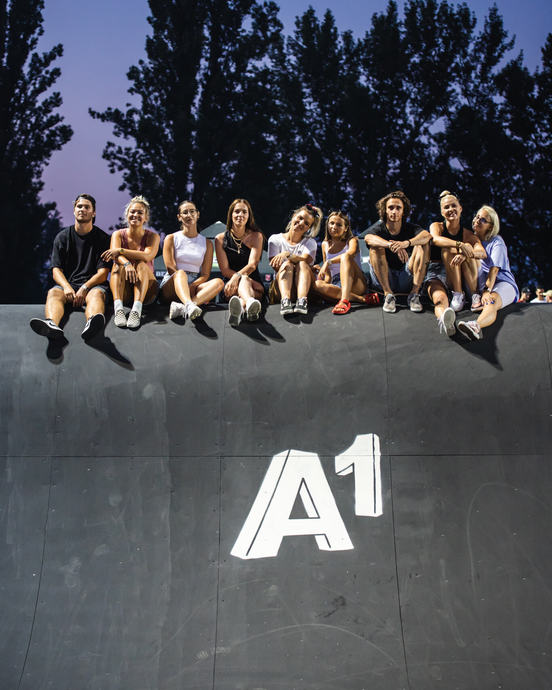 Real-time & Influencer Marketing
Pannonian Challenge
The PC is a leading extreme sports event in Croatia. Our team partnered with A1 to cover the event, positioning the sponsor as the leading media company amongst the Gen Z audience. We empowered young, tech-savvy influencers to show their unique perspectives during the event through Snapchat and Spectacles, exceeding our social engagement goals.
Results
Snapchat & Instagram completion rate:
<72%
Awards:
SoMo Tech for the best use of technology in a digital campaign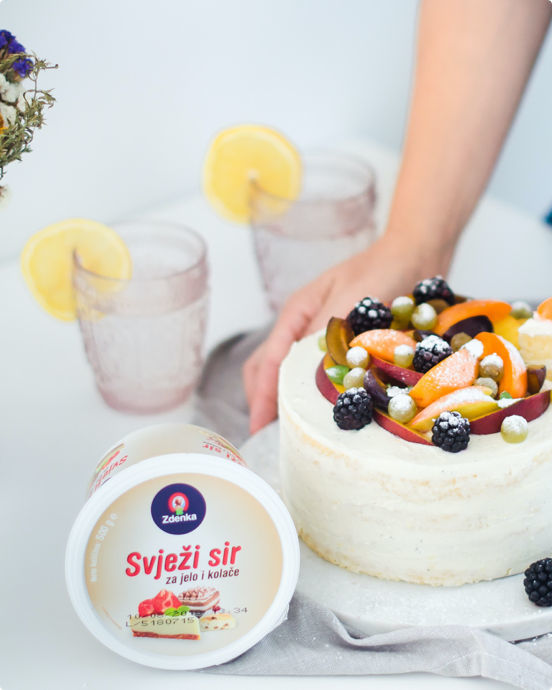 Social Media & Influencer Marketing
Zdenka sir
For Zdenka Sir, one of the biggest and oldest cheese producers in Croatia, our team established a digital presence amongst cheese lovers in Croatia, Serbia, Bosnia and Herzegovina. By promoting the brand on social media, custom content creation, and influencer marketing, we grew an active, engaged community while achieving offline sales and brand awareness.
Results
Facebook engagement rate:
4%
Instagram engagement rate:
2.94%
Facebook followers:
76 265
Instagram followers:
10 567
Free insights for technology enthusiasts
Trusted by clients worldwide
On behalf of the whole Vinita Wine Shop, we are so thankful for the help from Bamboo Lab. Since our start, Bamboo Lab's supported our work and improved Vinita's projects. The team is skilled, professional, and ready to solve challenges very quickly. We look forward to our future projects and ongoing work.
Together with the Bamboo Lab team, we built and organized a city Hackathon within our IN EDU Project: Inclusive communities through media literacy and critical thinking financed by the Erasmus + EU program. Thanks to Bamboo Lab, the whole event was flawlessly planned, both professionally and within our timeline. We are excited to work together on future projects.
We have successfully worked with Bamboo Lab for years now. The team is always pleasant and helpful. Ena, Valentina, and Martina are professional, hard-working, and real experts in what they do. Even though we have so many activities going on daily and many last-minute changes, Bamboo Lab's team quickly adapts. Agile work is essential these days. They also appreciate and celebrate our successes and suggest new ideas to improve results.
Bamboo Lab is one of those agencies with whom you cannot wait for a new project. Though they're a young team, they are extremely professional and well-organized. They give their all to each project, and they're quick to reach out if anyone needs any help. I hope we continue working with them because I love working with this team of outstanding individuals.
Our cooperation with Bamboo Lab's marketing team allowed our project to grow. Under their guidance, we achieved better awareness of the scope of our projects and strengthened our digital communication skills.
Our cooperation with Bamboo Lab resulted with a great increase in our social media numbers. Moondance Festival's social media campaign was one of the first targeted vertical video campaigns for a festival in Croatia that authentically showcased (in real-time) all the benefits of our event.
Let's work together
Tell us more about your project and someone from our team will contact you shortly.