1. Hi Marija, tell us a bit about yourself.
Hi everyone, my name is Marija and I'm a blogger and a content creator. I have my own digital agency and I've been doing this for almost ten years. I create content for myself and for other brands mainly for social media and marketing purposes.
2. Beginnings are hard. How did you start and gather your first 3000 followers?
It all started as a hobby. I was always into fashion, even since I was a little girl. I always picked my own clothes and didn't let my mom pick anything. :D I began blogging in 2013. and started posting my outfits mainly because I started getting into photography and wanted to have a place where people could get inspo photos for their own outfits. A small community formed on the blog and transferred to the Instagram profile @ormarija later on (after Instagram became a thing).


3. Describe your typical workday.
My typical workday consists mainly of answering e-mails in the morning and resolving tasks related to photo editing, client feedback, work coordination, future shoots, posting content for other clients, and sometimes meetings that are needed to discuss possible collaborations, etc. Even though this may sound typical for many jobs, workdays vary and depend on what is planned for that week. My workflow changes depending on the client's needs and how tight the schedule is or how fast the content must be launched. Depending on all the mentioned factors, shootings can be done in the afternoon or in the early mornings.

4. How do you discover social media trends? Do you follow trends or not, and why?
I am up to date with the trends since I'm also a consumer as well as a content creator. Depending on how the current trends align with my feed or with the client's needs, I decide if it's something I'm willing to follow or if a certain trend is not for me. I try to be as authentic as I can when it comes to my own feed.
5. Who are you following on Instagram? Tell us more about your favorite influencers and content creators.
I love @juliaberolzheimer. Her style is awesome, and she inspires me with her outfits and styling of her shoots. @alexismaymcmullin also has great content, which I love to browse through.
6. What was the highlight of your career?
I don't really have something I can single out, I'm just generally grateful and happy I'm able to do what I love and that I have the support of my followers to continue to do it.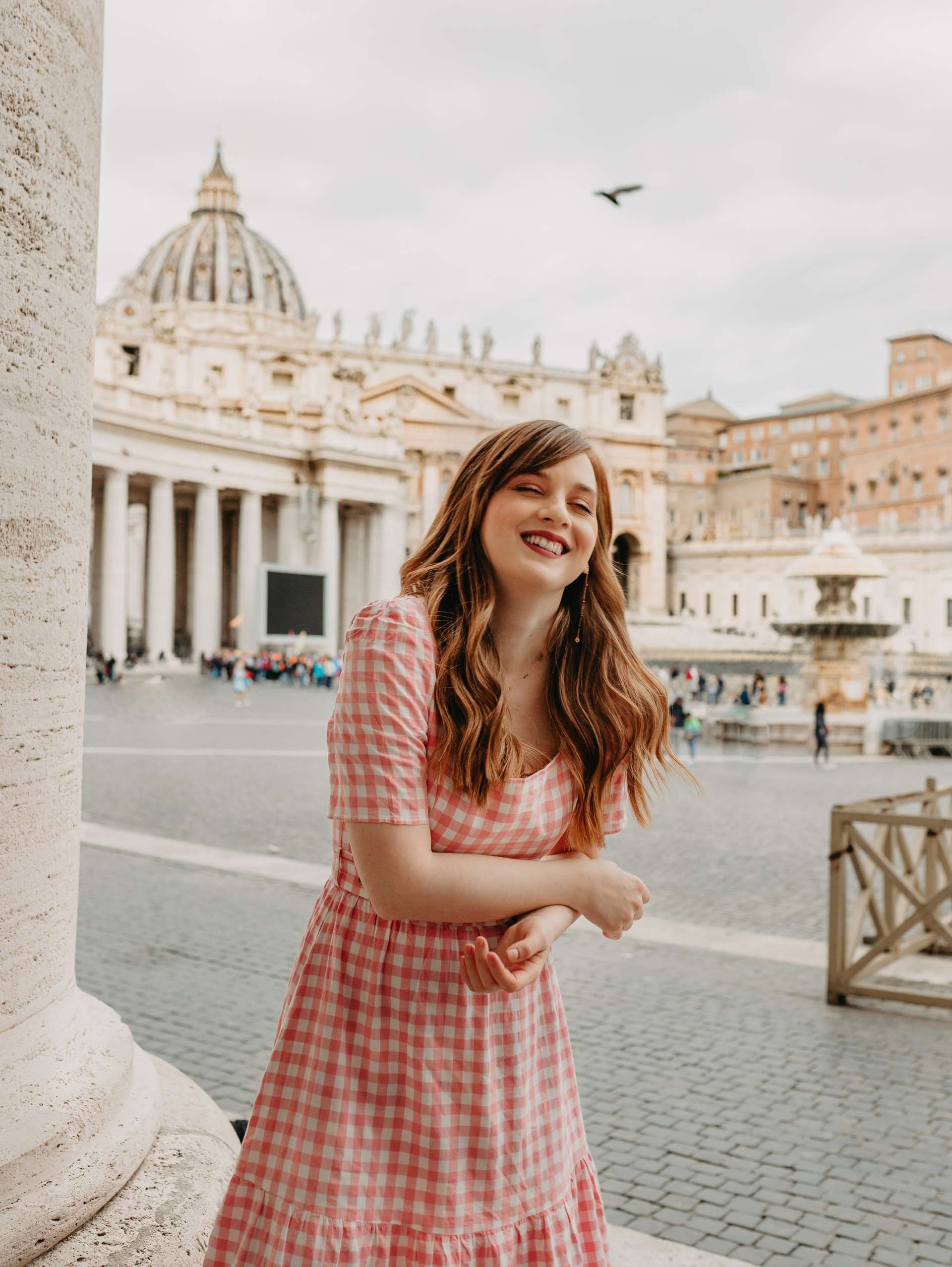 7. What are your favorite tools that help you with your business?
I love my camera. With a camera in hand, I feel disconnected from everyday troubles and worries and can create freely.
8. What social media platforms do you prefer and why?
I love Instagram since it's the social network where I started my career and developed my style over the years. I love the collaborations I got over Instagram and the opportunities it brought me. I also love TikTok since the content there just generally brings me laughs every time I browse through it. I love creating on TikTok since it brings out a different side of me.
9. TikTok or Instagram Reels? And why.
I like both since they have their own type of content. Check out my Instagram Reels and my TikToks and you'll see what I mean. Shameless self-promotion.
10. How necessary is high-quality equipment for good content production? When does one need professional equipment, and when it's enough just to use your smartphone?
It all depends on how you want the final product to look. Smartphones can be good enough, especially if you get good at post-production and get the maximum out of that type of camera. Some content is best when it's spontaneous, and lugging around a big and expensive camera is not always practical. A smartphone is enough to start, familiarize with shot composition, and develop a style. When you become a professional, and by that, I mean when you start to get paid collaborations, I think it shows when content is captured on a DSLR. Even though smartphone cameras have come a long way, there is a reason DSLRs exist and are being used. But you don't need them to start.
11. What was your first (or favorite) collaboration with Bamboo Lab?
My favorite collaboration was with the Wilkinson brand. After we agreed to collaborate, it fit perfectly with my pre-planned trip to Rome, so I had an opportunity to create the content in one of the most beautiful cities in the world for this campaign. Everything about it was spontaneous and it shows in the final product.
12. Your advice for digital agencies when working with content creators.
Good communication is the key to success. Detailed, respectful and clear two-way communication in which agencies (as well as content creators) value each other's input always means that content is done timely and high-quality as expected.
13. Tell us something most people don't know about you.
I often get asked if I dye my hair. I'm a natural ginger, and I came to love my hair color over the years. I was not that much of a fan of it when I was a kid.

Also, over the COVID era, I've become a plant mom. There's no room on my windows anymore since they are all filled with plants. It gives me immense joy to take care of my plants and to watch them grow big and strong :D