The last couple of years started being truly magical in the world of marketing. Companies put their focus on spreading holiday mood and spirit, helping others and giving away, and not only directly selling their products. Social media helped many corporations to be more creative and awesome in achieving these goals. That's why we decided to share this awesome list of top 10 digital Christmas campaigns we enjoyed most from 2011 to 2015:
10) #DearTopshop, this Christmas I want…Pinterest contest!
Media: Pinterest
Year: 2013
In 2013, clothing retailer Topshop partnered with Pinterest to launch a campaign that was centered around customers creating and submitting inspirational boards for the Holiday season. Users could win various prizes by pinning Topshop items to their boards.
The brand asked fans to create a 'mood board' dedicated to the perfect Christmas day. The boards could include decorations, dream dress, the tree of choice and any other pins that "take your fancy"! The campaign was created around its #DearTopshop hashtag and then the board link had to be submitted on Topshop's website. The best boards were rewarded with £500 worth gift card. Sounds awesome, right? :)
9) Christmas season is alive with Starbucks "Cup Magic" app
Media: Facebook, email, app
Year: 2011
American coffee company and coffeehouse chain Starbucks made the Christmas season come alive with Starbucks Cup Magic. Customers could download this reality app and use it to discover Starbucks characters found on iconic red cups, coffee bags, and signage. Customers could watch beloved holiday characters leap to life in various merry holiday scenes. From carolers singing holiday tunes, to an ice skater practicing her spins, to a boy and his dog having a wonderful time sledding down a hill. Starbucks app allowed customers to pass merry sentiment, send gifts to friends and even offered them coupons they could use to get another caffeine rush. All the features in the app could've been shared via email or Facebook or simply clicking a button to send a Starbucks Card eGift to friends.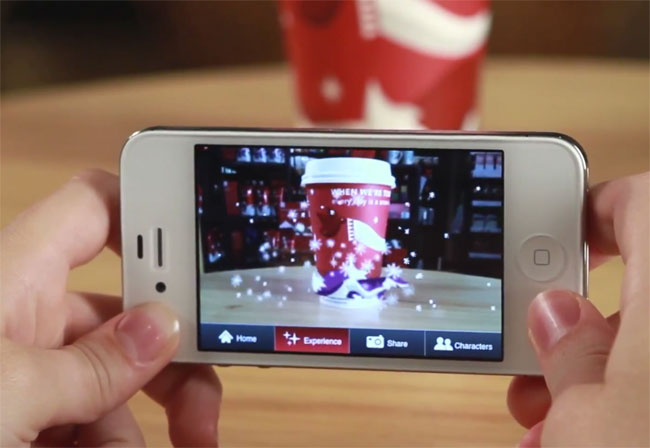 Apps are always fun, especially when they deliver savings and deals along with a new game to play.
8) Buy from catalogue and donate to help Red Cross
Media: Website
Year: 2015
American Red Cross showed us few times they're good when it comes to following the new trends and linking them with their goals.
Usually, people are asked to donate money to charities. In most cases the process doesn't go smoothly because people often make all kinds of excuses like "I don't know if my money is going to end up in good hands" etc. People love to give tangible things, especially around the holidays. Red Cross seized the opportunity. They developed a digital catalog of items people could pay to "donate". This way they showed non-profit organizations can be innovative and strengthen the trust with their audience.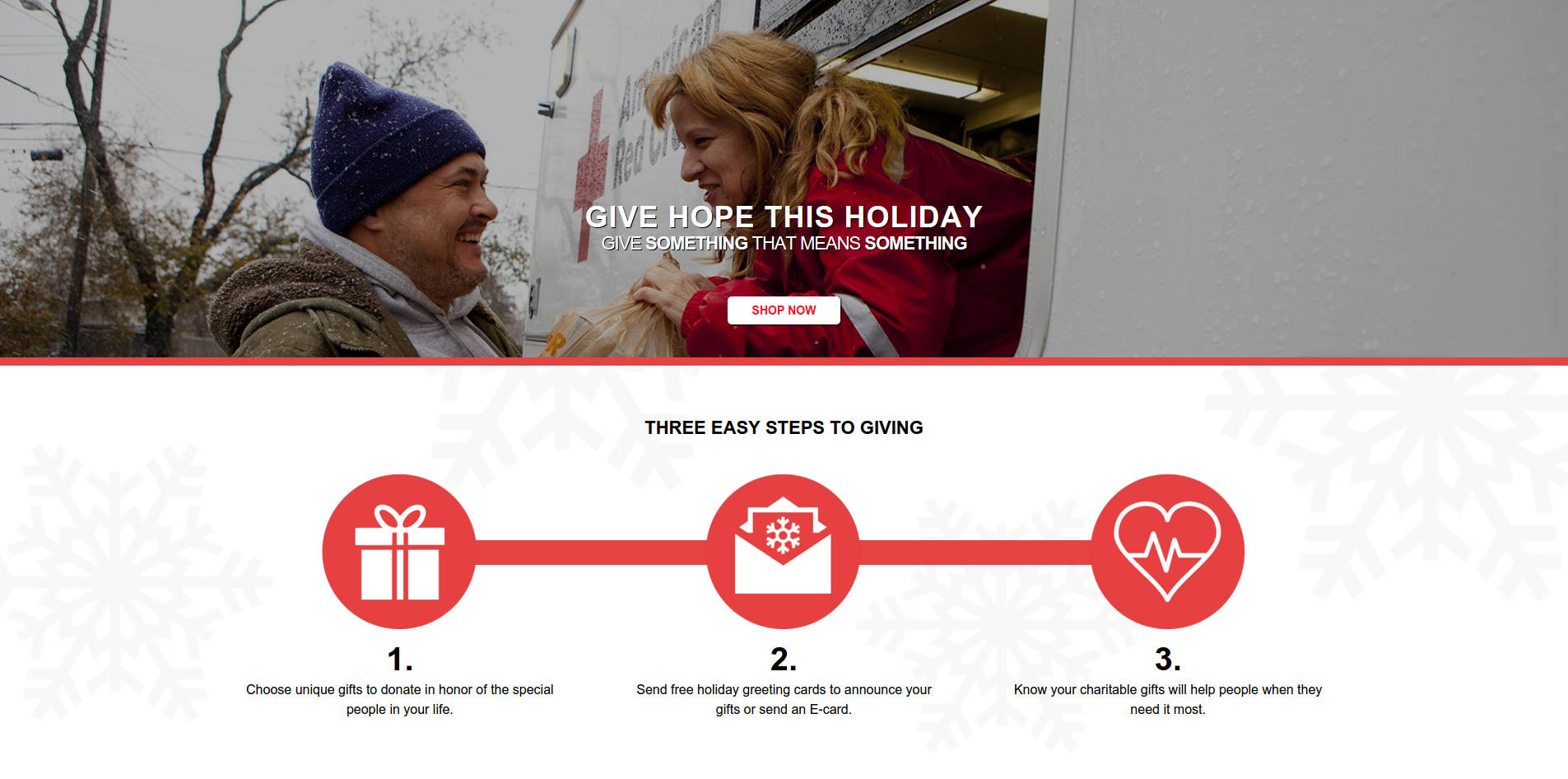 7) One comment = four meals, by Cisco
Media: Facebook
Year: 2013

Another company used the holidays to give back. Cisco, American multinational technology company ran a campaign on its Facebook page. They donated four meals to the World Food Programme every time a fan would post a comment on their page. Afterwards, they were surprising their fans by telling them how they gave back to their own community. Cisco could have probably attracted more people with less money through ads but they have chosen their community instead.

6) UPS Delivers Your Wishes
Media: Facebook, Twitter, Instagram, YouTube
Year: 2014, 2015

"Every delivery starts with a wish," according to UPS. This message has been tied into every facet of the brand's 2014 Christmas campaign, particularly on social media.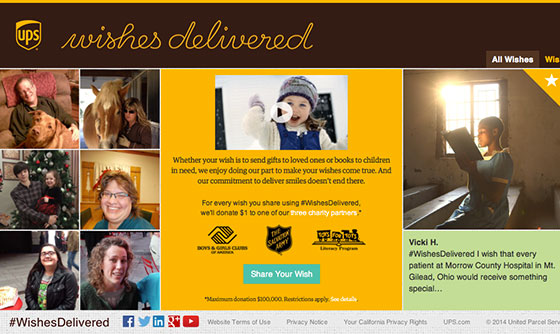 The shipping company launched Your Wishes Delivered, a crowd-sourced donation based promotion that's firm in making wishes of a few of their customers come true. Customers were encouraged to upload their holiday wishes using the hashtag #wishesdelivered. In exchange, the brand donated $1 to one of its charity partners and lucky winners had their wishes granted by UPS. They are continuing the campaign this year as well!
5) Fruit of the Loom Advises you on Underwear Giving (to have a less Awkward holidays)
Media: YouTube, Website
Year: 2014
The underwear brand Fruit of the Loom released The Rules of Underwear Giving, which included web content and a promotional video.
"Underwear is a great gift, but giving it to the wrong person can make things weird," the video said. "Have a less awkward holiday by knowing who you should and shouldn't gift underwear to."
The website included a quiz to help determine who in consumers' lives should receive underwear. The company effectively used humor in a campaign and delivered their customers relevant content.

4) Design your stocking with a help of McDonald's UK
Media: Website, Facebook, Twitter
Year: 2014
McDonald's in the United Kingdom launched Knitmas Greetings, which invited users to "spread some winter warmth" while creating a virtual stocking.
Users would select a top and lower trim for their stockings, stocking pattern plus greetings and then they would share it on Facebook and Twitter.

3) Help Ted Baker find his Elves
Media: Instagram, Twitter
Year: 2014

Ted Baker, a British luxury clothing retail company, launched #TedsElfie campaign. The brand said Santa's elves have gone Absent Without Official Leave (AWOL), after the holiday party. They asked Ted Baker fans to help find the elves in the virtual winter wonderland by following @TedsElfie on Instagram via a mobile device or tablet.
The brand also encouraged their consumers to follow them on Twitter and Instagram. They would drop hints on where to look and encourage their fans to look out for #TedsElfie "to be kept up to date."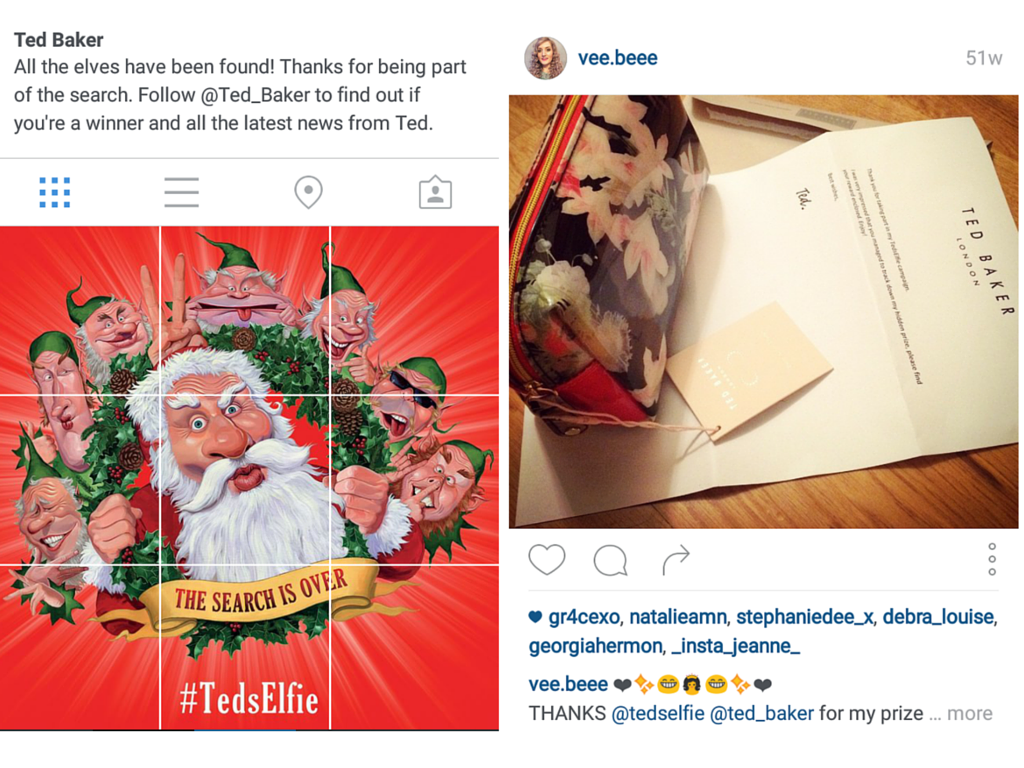 With their partner agency, Ted Baker created 32 Instagram accounts to create a festive game where customers hunted for prizes and elves. Results achieved - over 37 thousand interactions across the campaign and 14.5 thousand competition entries.
2) With The Two Fairies Magical things began to Happen
Media: Twitter, YouTube
Year: 2014

UK retailer Marks & Spencer held a special place in hearts of consumers across the world a year ago with their Christmas campaign which used social media to spread wonder and excitement. It all began with the mysterious appearance of @TheTwoFairies on Twitter in October 2014, promising magic.
People began to notice fairies popping up wherever they went, alongside the hashtag #FollowTheFairies.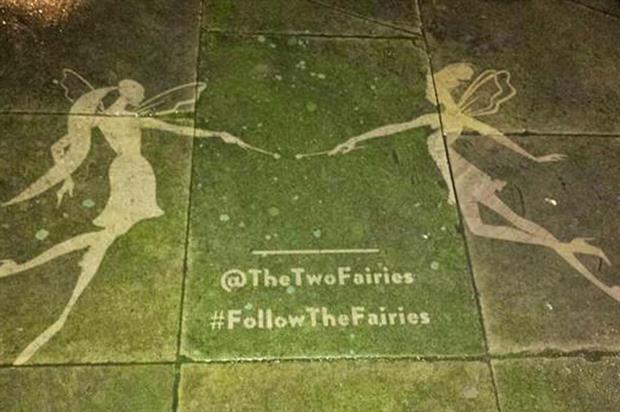 Suddenly, magical things began to happen. Surprises started arriving at people's doors. A lucky school full of children in the UK arrived one November morning to find snow (magically appeared) for them to play in.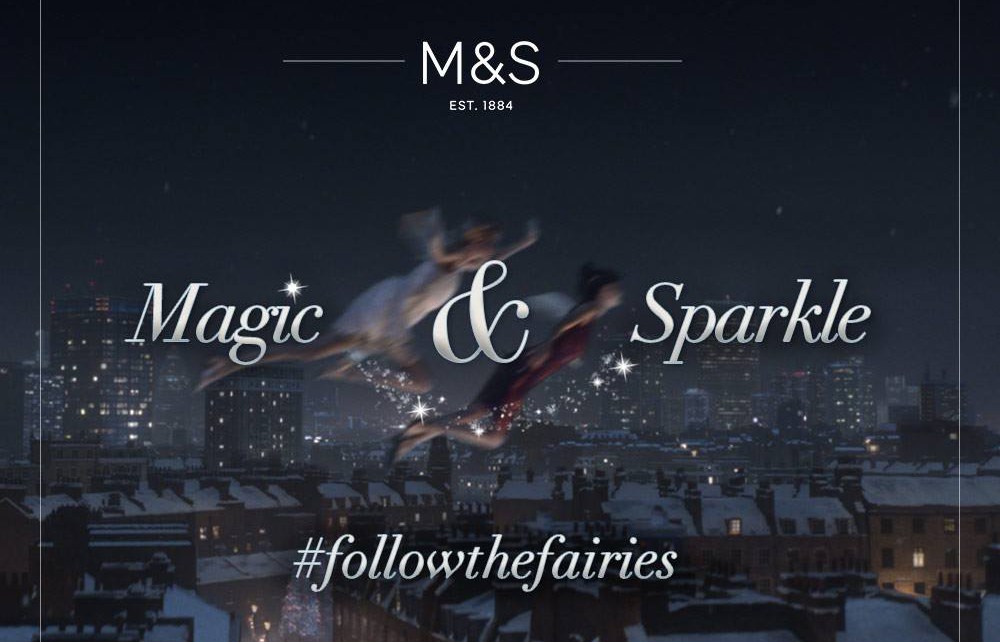 The whimsical rhyming Twitter account gained followers fast. Twitter users got excited as these benevolent good spirits traveled all over the country to bring joy and happiness to people of all ages. Turns out #FollowTheFairies and their good deeds were all part of Marks & Spencer's 2014 Christmas campaign, which was revealed on November 7th. The campaign went ahead full steam even after the grand unveiling, with the fairies Tweeting goodwill messages and sending gifts around the UK up until Christmas Eve. Magic and Sparkle certainly caused a stir on social media, ranking them as one of the best Christmas campaigns of 2014!
1) Make Someone Happy with a bottle of Coca-Cola
Media: YouTube, Website, TV
Year: 2014, 2015

Is any best campaign list ever completed without Coca-Cola? No way! :) Last year, Coca-Cola decided to let go of their famous polar bears for their 2014 Christmas commercial and dusted off the classic Santa Claus to front their #MakeSomeoneHappy campaign.
Santa is turning pages of an enchanting book, "How to Make someone happy" and spots pages and pages of nice things people do like – offering their umbrella in the snow, doing a silly magic trick while waiting to board a train or surprise dinner at grandma's. The ad highlights that every joyous moment of your life deserves to be enjoyed with a Coca-Cola. Very intelligent way, to place the product in their consumers mind.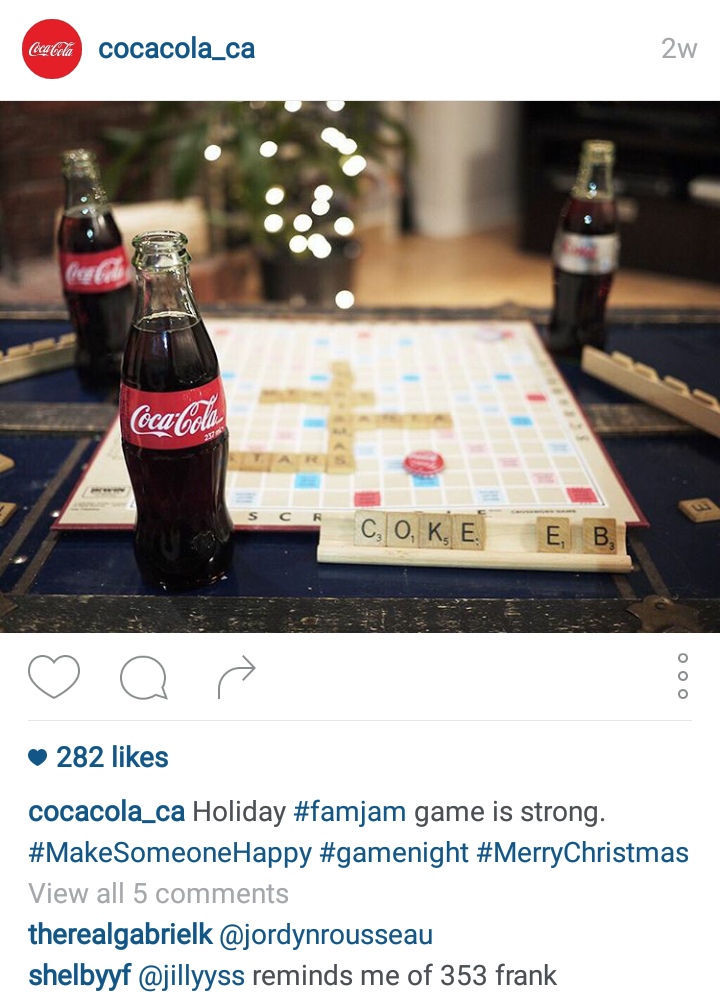 Airing in over 60 countries, #MakeSomeoneHappy asked viewers to spread Christmas cheer and do something to bring joy to others over the holidays. As a part of the campaign, Coca-Cola provided a list of suggestions to get people spreading happiness, for example smiling to a stranger. Coca-Cola also released limited edition holiday packaging featuring Santa Claus. They also ran their traditional Coca-Cola holiday caravan tour, where anyone could take pictures with the coke truck and Santa for free.
Companies are doing very well on different media channels and through offline promotion. To gain new followers in the holiday season they started a trend of storytelling and who doesn't love a good Christmas story? :)
What do you think? Which holiday campaigns in 2015 you absolutely loved? Let us know. :)