If you are a Facebook user (which is a huge probability) you are familiar with the saying "If it's not on Facebook it didn't happen". It is obvious that social media has a bigger role in shaping how and what we think, and how we perceive reality and make buying decisions. Being responsible for shaping the perception of potential customers is a great responsibility and not an easy job if you want to do it right.

As a Bamboo lab intern, I contributed organising the conference Digital Career Osijek (#DigitalnaKarijera) together with Netokracija at Faculty of Economics. The event was focused on students and helping us find different ways of building a successful career in the world of digital.

These are top 6 learning points I got from the conference.
1. Now is the best time to start your digital career
Not because someone else will steal your dream job if you start too late (okay, that's a possibility too ;)) but there are a few motivating reasons to start right now.
The first speaker Ida Pandur, the CEO of Grey Entourage in Zagreb started the conference with the strong evidence on how technology is changing today's society. "IT sector is one of the three highest paying sectors in the world," she said. The only people in the world who are paid more are the ones responsible for your life and health - doctors. The demand for ICT practitioners is growing by roughly 3% per year. That could mean Europe will have a shortage of up to 825,000 ICT professionals by 2020, risking its growth potential, social cohesion and digital competitiveness, states digitaleurope.org report. Customer nature changes every year dramatically, the average mobile user spends 3 hours and 40 minutes using his mobile apps per day and has 4 devices. That makes a good starting point for digital marketers to obtain a wide information range about their audience and start making strategies that could measure their success.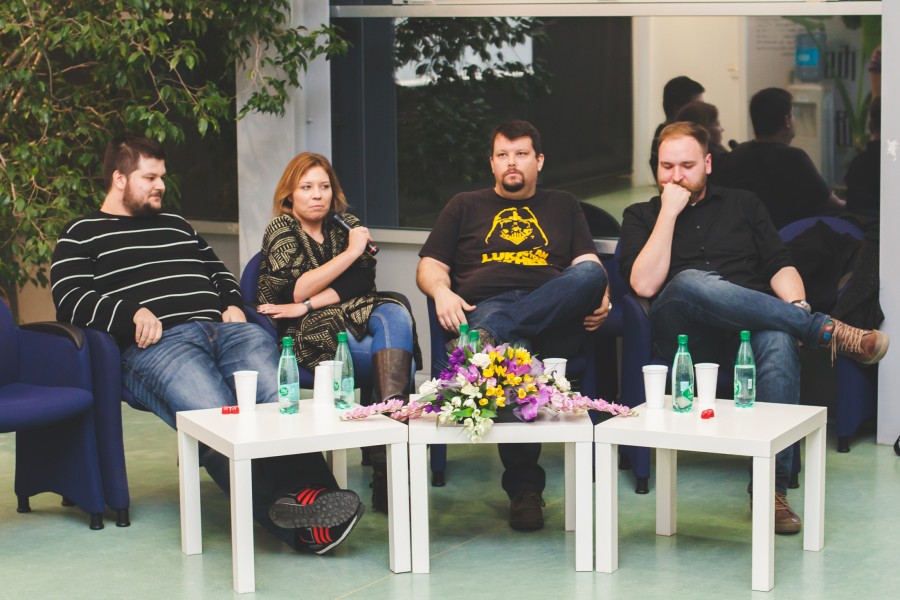 2. Reading 1 article is like eating just 1 potato chip :D
There isn't an article or blog post that says how many changes in digital marketing happened this year. Not because no one is interested but on the contrary - there are just too many changes to count. You spend a two-week vacation on the coast and it feels like you've missed a whole year of work or missed so many important news and updates. Affording yourself to be disconnected from work (digital careers) stopped being an option.
Writing your own blog, reading relevant marketing blogs like Hubspot or Buffer, listening to podcasts like Mixergy or Social Media Hour, or taking online courses through Coursera is actually a good way to start learning about digital sector already as a student. This year we happily embraced Twitter and Instagram ads. Imagine if you decided not to do your reading and ignore these changes, your projects would miss out on new ways to gain new followers, engagement or clickthroughs and being up-to-date.
The beauty of Social Media is that everything is "out there" you just have to start doing your homework. Whether you prefer to read books or articles, watch videos, listen to podcasts or listen to the online courses, your learning style will definitely help you learn and grow as an expert.
If you have an idea or initiative, but you're not confident in starting the project, try with small steps. Do your market research or write the ideas and specs down. Just put it on the paper. At the end of the day, you'll gain some experience which is always good.

3. I'll start working on my goal! Starting next Monday.
Time, money and career can sometimes be observed from the same angle. Don't waste them and define your goals. Goal setting in the student environment is very underestimated. Your dream job won't just knock on your doors. The reality is different, the reality is failing exam five times after studying hard. The reality is getting the desired career by putting a lot of effort into it. Hope is a wonderful thing, but it won't do the work for you. While you keep hoping things are somehow going to work out for you, there is someone (maybe even close to you) who is already putting a lot of effort in achieving their goals. Who do you think will be more successful?
And remember, setting goals is easier than fixing your omissions five years from now.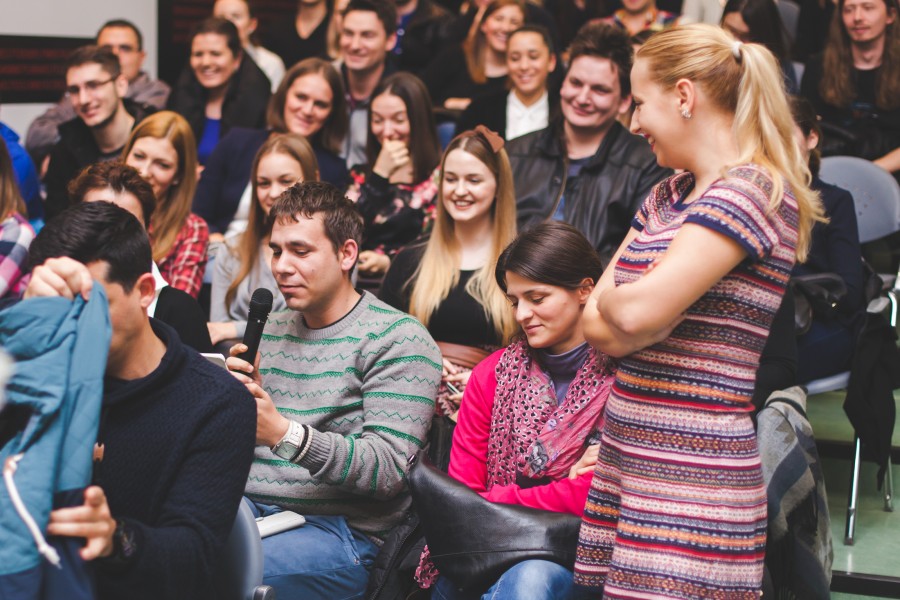 4. There are two kinds of people in the world, you and everyone else
For a minute think about times when you were in school. Do you remember the smartest kid in class? Do you remember the funniest one? Do you remember a colleague who was really good at sports but not really a good student? I do. Why? I guess they were different in a way. They had one thing they were really good at and we loved them for it.
The other speaker at the event, Bamboo lab's co-founder Iva Soldo, said that goal setting and all the passionate work directed towards achieving her goals (no matter what) were the best strategies in preparing herself for entrepreneurship. While there are a lot of opportunities that students know exist, there are countless other opportunities they are not aware of. Setting a goal already means being different. Achieving that goal by choosing unusual ways similar to sailing the world through Semester at Sea program will definitely set you apart from others. Choose ways others wouldn't and you'll definitely be interesting to your potential employer.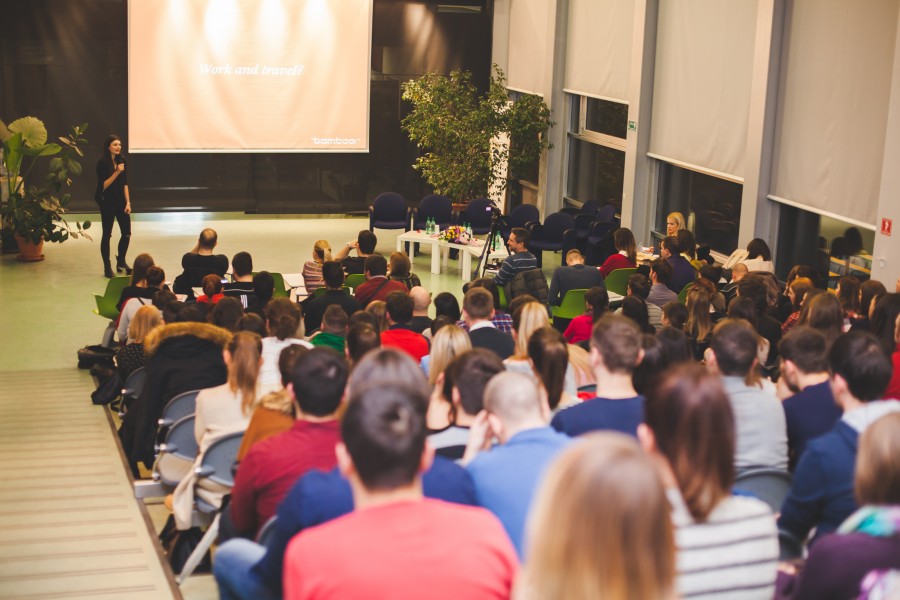 5. Put yourself in other people's shoes
You have to understand people's needs and desires to be able to offer to your audience exactly what they want. For some, the task of putting yourself to your customers shoes is difficult, but try to constantly remind yourself of doing it. It will give you the right perspective - the perspective of your audience, and not yours.
Copywriting expert at Cvoke, Nebojša Grbačić reminded us of the "Holy Grail" of online marketing communication, marketing persuasions techniques from Cialdini' book "Influence: The Psychology of Persuasion". He explained most commonly used techniques: authority, reciprocity, commitment and consistency, social proof, liking and scarcity. If you ever subscribed to the newsletter because you got a little something in return, then you're already familiar with one of the techniques – reciprocity. Nowadays, there are hundreds (thousands) of books on digital marketing related topics but if you are just starting to build your career this book is definitely something you should begin with.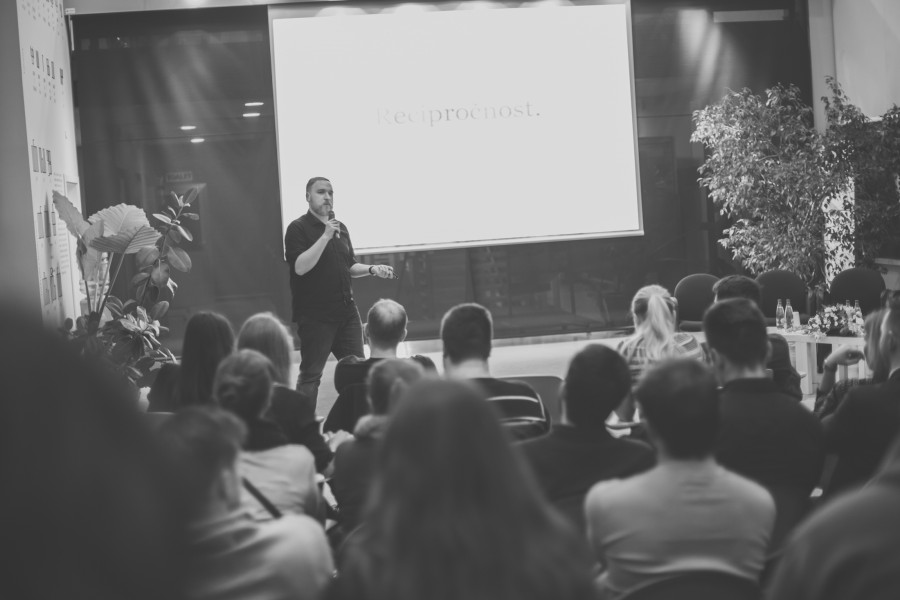 6. Love what you do, do what you love!
We've heard this one so many times not because it sounds good, but because it's true. The idea to work might be fulfilling rather than just painfully necessary is a strikingly recent invention. YouTube channel, The School of Life gives us six useful ideas to help us on a quest for fulfilling work in a video "How to Find Fulfilling Work".
Being confused about career choice is perfectly normal,
Know yourself,
Think differently,
Try something,
Reflect on what makes people unhappy,
Be confident.
This short video reflects on various obstacles when planning careers such as choice paradox, lack of money or ideas. It's important to find meaning and satisfaction in what you do.
Even if you realize working in the digital industry is not for you, at least, you can continue your journey on finding what suits you best.
In case, you missed Digital Career conference and you have questions feel free to ask in comments below or watch videos online (osijek031.com). If you're a student and reading this article and you realised you are ready to start your digital career say hi.