We live in a time of disproportion. On the one hand, quick and timely information is a key of success but on the other hand, security of data is one of the most common issues of modern society. In this delicate situation, Google decided to show us how easy it is to collect all our Internet activity information, causing a wave of concerns. Recently, Google 'woke up' a lot of Internet users from their summer dreams by launching a new tool, called My Activity.
"Does Google really knows everything about us?" was the most common phrase of the last month. Most of us immediately started to check what we've been "googling" throughout the past. Was there any inappropriate content that we might be ashamed of? We decided to stay calm and bring you the truth about the whole rush. It's terrifying but useful at the same time.
Rediscover the things you've searched for, visited and watched on Google services
Let us explain a concept of My Activity tool in a bit more detail. Anyone with a Google account can activate My Activity. A timeline where you're able to see your search activity, such as web addresses you've searched or apps that you've used (like Viber, Google Music, Facebook, etc.).
At first, you might get concerned regarding all the content they have been searching. But Google provides us with a glimpse of hope by saying: "You are in control!"
So Google, are you saying that there is an option to delete unwanted data? Great! You can breathe more easily now.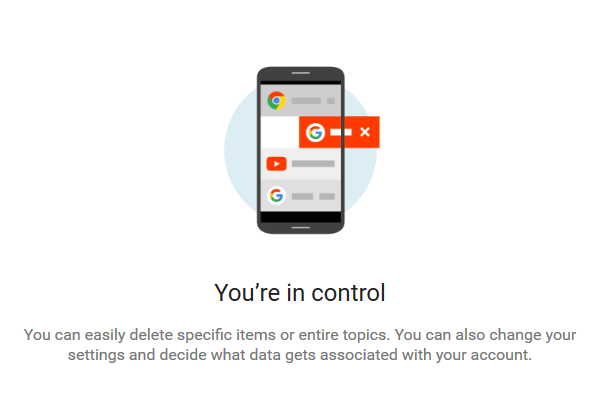 It's not a secret that everything you write or search on the Internet can be easily found. But when you first open My Activity dashboard, you get that funny feeling by thinking - yeah, I was really there ... I searched for it. OMG, Google knows everything!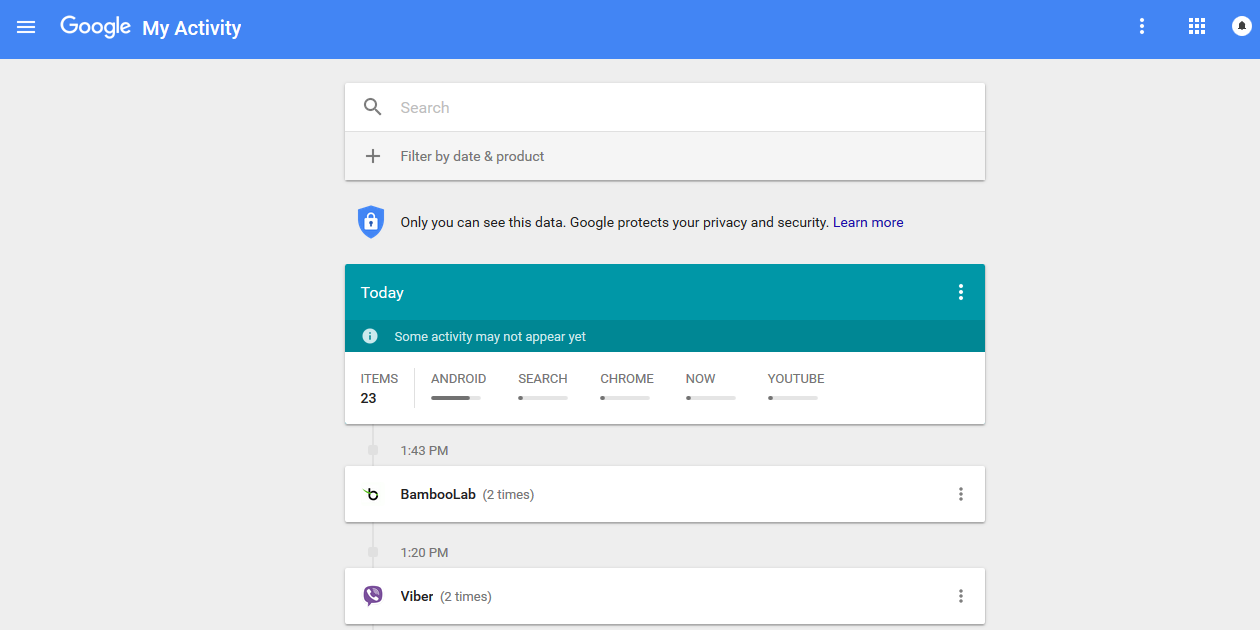 Tool management in short
By clicking on the dots in top right corner (drop-down menu), the user is able to choose bundle view or the item view. There is a possibility to filter the content by date or by Google products (Ads, Android, Chrome, Developers, Help, Image Search, Maps, News, Now, Play, Search, Video search, Voice and Audio, YouTube).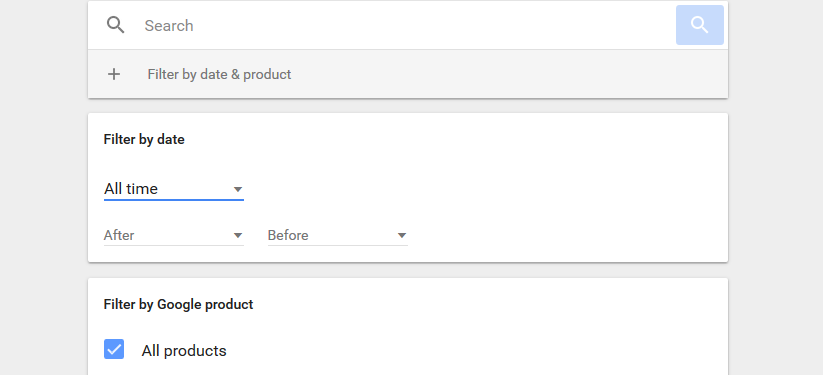 Google stick to their promise when it comes to deletion of unwanted data by providing its users with a few options. The user has the option to delete every single item by clicking on the menu on the right:




Also, there is an option to select more items at once, for example, to select all the search items of a certain day and delete them.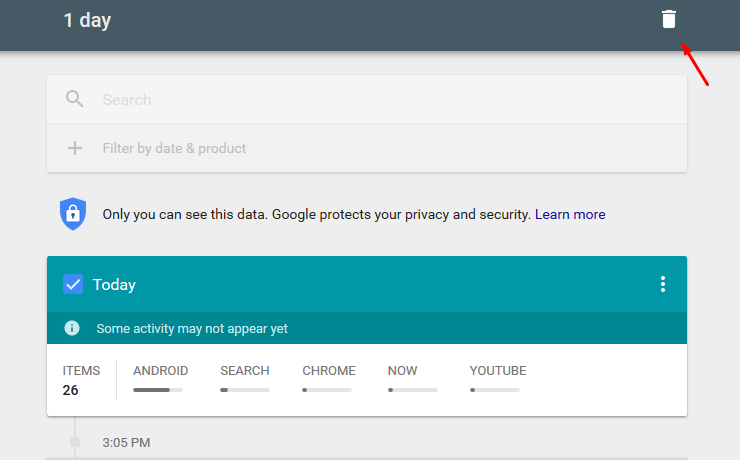 Additionally, Google provided us with Activity controls where the user is able to decide which content to add or pause for the history saving.

Sleeping with one eye open?
Google assures us that nobody else will see this data, but sometimes you just need to sleep with one eye open
Even though this feature caused a lot of rush in the "world of Internet", it really seems that Google only provided us with data that have already been recorded. This time only arranged in a timeline. Despite Google's state: "Only you can see this data", anyone with your Google account (and login credentials) could access your data so make sure you secured it properly. Better be safe than sorry. :)