Exactly at the time when Snapchat began to mature as an app and domestic brands started actively using it - an insta surprise arrived! Instagram introduced Instagram Stories – Snapchat's unique feature which makes the core of the application itself. Today, Instagram stories can be used by 300 million daily active users, already present on this platform. Is this the end of Snapchat's growth and also in Croatia and its region? Oh, snap – it's not!
Instagram's copying Snapchat is not a surprise. As we have already discussed it for Netokracija, it is a classic duel between the first mover against the fast follower where one could discuss how "fast" Instagram really was in copying Snapchat Stories, since Snapchat stories were launched back in October 2013. Anyhow, this Instagram's move didn't come so unexpectedly when you consider that Facebook already tried for several times to buy or copy Snapchat.
No, really…
Try 1: Poke
In the beginning, we were poking each other on Facebook. When we stopped - Poke arrived. The application allowed its users to send messages that have had a limited life span (10 seconds) to all their friends. The launch of Poke confirmed what many have argued – it will take a much more for Facebook to overtake Snapchat than a few engineers and 12 days of application development, as it was invested in Poke. In order to win Snapchat's young audience that is no more interested in Instagram or Facebook, Instagram will need much more than Instagram Stories.

Try 2: Slingshot
Do you remember Slingshot? You don't?! Oh yes, nobody remembers the app that Facebook launched in June 2014, which enabled the application of filters, looping videos, as well as one-on-one conversations. To get Slingshot you had to separately download it as an additional app, which, probably, marked its end, because it demanded too much effort for too little benefit.
Let's forget for a moment that Facebook tried to buy Snapchat, and then tried to launch a variety of other small applications, features and characteristics that denote Snapchat as a unique app and ask ourselves - does Zuckerberg hope that this is- the third time's the charm?

To be or not to be - a first mover or a fast follower, Snapchat or Instagram?
Which business strategy is correct? There are many examples that confirm the effectiveness of both approaches because they depend on key factors crucial for local as well as for global market.

This topic would require one more blog post, but in short terms: thanks to its constant innovation, Snapchat managed to get the millennials, who already collected a significant number of friends and fans on this platform and formed their communities which they won't so easily abandon.
From one Snap to 15,000 young people - in Croatia
Snapchat has reached impressive numbers - only in the United States its content reaches 41% of all persons aged between 18 and 34. It should be noted that (as we learned at the first SnapUp in Croatia) by publishing only one snap Lana Jučervić, one of the most popular Croatian singers, reaches over 15,000 users daily - which proves the significant growth of this platform even in Croatia.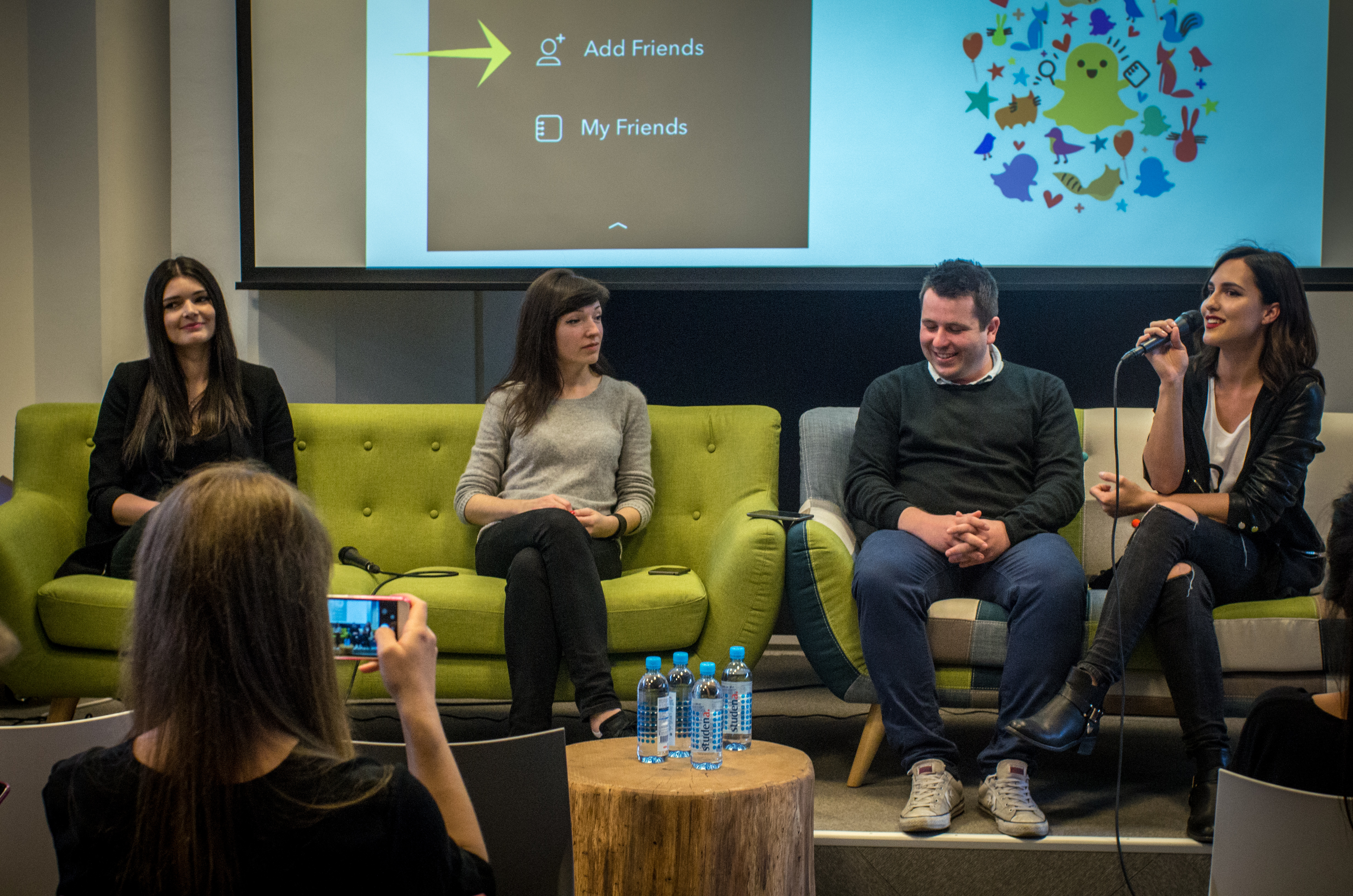 Instagram, on the other hand, has a greater market reach and enables to new Instasnappers more views through their existing base of followers, which they don't have on Snapchat - regardless of the fact that Instagram it is introduced much later.

Snapchat should make it easier to find new friends, as well as to develop analytics, on which they have already started working, in order to make it easier for brands to measure the ROI of their campaigns.
How important is it to be the first? Well ... a lot.
Many believe that being the first at something leads to the path of success, but the research conducted by Peter N. Golder and Gerard J. Tellis found that 47% of the first movers fail. Regardless of this fact - without the benefits of the precedence on the market, that Snapchat already has, hardly that Instagram Stories will significantly affect the market.

Many giant companies are fast followers - they execute and implement proven trends immaculately, but they're not technology leaders nor they want to be ones. Instagram's director openly admitted, in the interview with TechCrunch, that they were not in a leader position, saying that all credits for Stories remain to Snapchat. But the question is – is this even important anymore?
Now they certainly have an excuse for it:

'When you are an innovator, that's awesome. Just like Instagram deserves all the credit for bringing filters to the forefront. This isn't about who invented something. This is about a format, and how you take it to a network and put your own spin on it.'
Snapchat has the advantage of the first mover, but the greater risk - that brings potentially greater benefits.

Snapchat will make a good use of the market of millennials, since they know what suits them and what doesn't – and thus win new, younger users who don't want to even look at Instagram, the same as they don't find Facebook so interesting anymore. A great example is recently launched personal Snapchat Bitmojis.

Instagram will have to be incredibly fast and smart to actually win the crucial and extremely loyal, Snapchat audience, what they (unsuccessfully) are trying to do for years.

Why will Snapchat continue to grow?
The last question I heard was: "Will the same thing that happened to the Meerkat and Periscope, after Facebook launched Facebook Live, happen to Snapchat"? It won't. Neither the Periscope is dead, nor Snapchat will disappear.

With all Facebook's efforts, Twitter is still the best platform for real-time content, and Periscope will remain to be the way to broadcast live events in order to maximize the engagement of users when significant world events are happening.

In the story about Snapchat and Instagram, there is no doubt that Facebook's copying of Snapchat will result in the opposite – it will encourage a further development of Snapchat, which will now have to activate globally while opening up some of the most wanted features to the rest of the world, including Croatia, such as on-demand geofilters.

Therefore, Instagram will encourage Snapchat - even on the Croatian market.
With this move, Instagram has given some users excuse to delete Snapchat or the reason to not install it at all, as well as provided the brands with a greater reach to customers. Also, it gave a great recognition to Snapchat which showed how relevant Snapchat is and to what extent it really frightened Facebook.

These days, there was a debate in the Croatian Facebook group called Social Media where, for example, a member of the group, Sandra Pudja, mentioned that, with this feature, Instagram will "steal" users who were supposed to become Snapchat's audience in our region.

Although Sandra's concern is justified to some extent, it's not true that Snapchat in Croatia hasn't taken a place. On a contrary. "Older" (all of us over the age of 25) marketers often just don't see Snapchat, because they don't use it like kids who they're trying to reach with their campaigns. Just as they don't notice the "new" apps such as Musical.ly where a large database of children, the majority aged of 10 to 16 years old, daily records short music videos.

Although Instagram has more users in the world, and in Croatia, Snapchat has users that Facebook and Instagram simply don't have; those audiences between 14 and 25 years old, but how they will keep them and connect with brands and media in a way that Instagram nor Facebook didn't so far- we will discover in the second part...