Even in my school and college days I had dreamed of doing something creative, something cool, to travel around. Those dreams put me into places to accomplish those things through various projects. I started a Digital yearbook for my school, organized alternative concerts in my hometown of Osijek, spread the Digital yearbook concept to all high schools in Osijek and through IAESTE student organization I was part of the national delegation at the Annual conference in Bangkok, Thailand. And there, a tiger sat in my lap. Once when I was a kid, 5 or 6 years old, the circus was in town (Moira Orfei) and I got to take a picture with a tiger cub. Since then I wanted to see and take a picture with a tiger. Dreams do come true.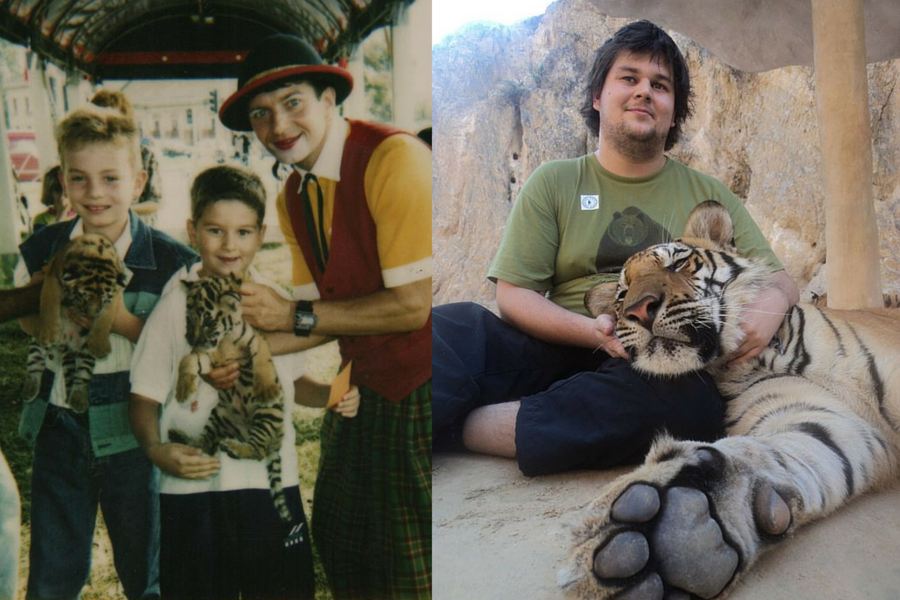 Maybe some of my dreams were smaller than others, but in the end I did achieve them. Step by step. Because I allowed myself to dream in the first place. I did not block myself into a box screaming that something is hard or complex. No, I dreamt and then I started finding ways to achieve it.

I prefer to look at the world mostly optimistic, even if our surroundings are not that peaches and cream. But sinking into mediocrity and apathy, was never on my list of options. My personal self-reflection always told me that I am not a big dreamer (based on my own personal definition) because I always have some sense of logic and reality with my dreams. But when I started considering the dreams of people around myself, quickly did I came to a conclusion that either they are dreaming pretty small or that I indeed am dreaming big.

For me dreaming big means dreaming of something cool, different, hard to accomplish, hard to fully see it, but still of something that can be imagined and for what can be realistic said "Ok, this is plausible in x years if you do this and that". In the end, I am an engineer-turned-entrepreneur, I need to have everything put into the logical realm as a law or conclusion.
My dreams are my dreams, damn you
Dreaming is a personal thing. Either asleep or awake, you always dream alone. It is one of very few things that is only yours and it is up to you to share your dreams or to keep them to yourself forever. It is also up to you to learn to tolerate other people's opinions about your dreams. And believe me, everybody has an opinion. When you succeed at the mastery of tolerating other people's opinions, you need to make sure never to be hostile or overly defensive towards others regarding your dreams. Just listen to them, say ok, say cool, and in the end be brave enough and do it your way.

One of my biggest dreams that I had for a very short time was to open a company, to sail into entrepreneurship. There were few things I heard from people in my surroundings regarding my entrepreneurial dream. The first thing I heard after revealing my dream was the personal opinion ordinary people regarding entrepreneurship and entrepreneurs. Living in Croatia, in a democracy coming out of socialism, entrepreneurs are mostly not seen in a good light. Either people think they are dishonest or they are not fair.

Either they don't have time for their families or they get buried in work. Anyhow, entrepreneurs are not seen in the brightest light. That was the first opinion I heard after revealing my dream. The second opinion stated how most people think it's much better to have a secure job and not worry too much. Other opinions include that you should get married, buy a flat, have a loan in the bank and a baby by the age of thirty. Because that is how you should do it, according to our elders.

Don't get me wrong, all of these things can be great (except the "evil" entrepreneur point of view :)), but not in my case. Not at this point of my life. If that are your dreams, go ahead. That is the whole point, you need to follow your dreams, whether they are or they aren't in sync with your surroundings. It's equally wrong to do something because everybody does it, as it's to do something different because someone else did it. The only valid thing to do is to follow YOUR dream or in the end you will end up as a dull boy.
Work hard, play hard
You only live once (this sounds like a James Bond movie title - copyright goes to EON), but it is true. You are only alive now. And if something dramatically does not change with our science, it will stay like this.This is the only time you can dream and the only time you can set yourself to get your dreams to come true. If you want to have a great life (play hard part) you need to give 120% of yourself into it and start fulfilling your dream (work hard part).
People are scared in these situations and often step back. They accept the normality surrounding them and dispose of their dreams because they are unreal and especially because they are hard. After 20 years of living a life you did not want, you start thinking about your great idea and what could have been. You reminiscence on your dreams, but still you do nothing and you wait for your retirement to enjoy the fruits of your life you lived.

By the time you are retired, you will see that you spent your life doing stuff you didn't want and waiting for something to change. Some of the people endure a shitty job, marriage and life as whole because they believe something will change for the better. Nothing will change if you don't try to change it. You are the only force in the universe that can change the things you don't like in your life.
You often hear people talking about how if they were younger they would change the world. For you, or for anybody, it's not too late. It is never too late. Who can say that you can not put you life on your path in your 70s or 80s? It is up to you, to accept what you want to do, to accept who you really are. You owe it to yourself, but also the world. Give yourself into it and be a world changer. Be crazy. Strive.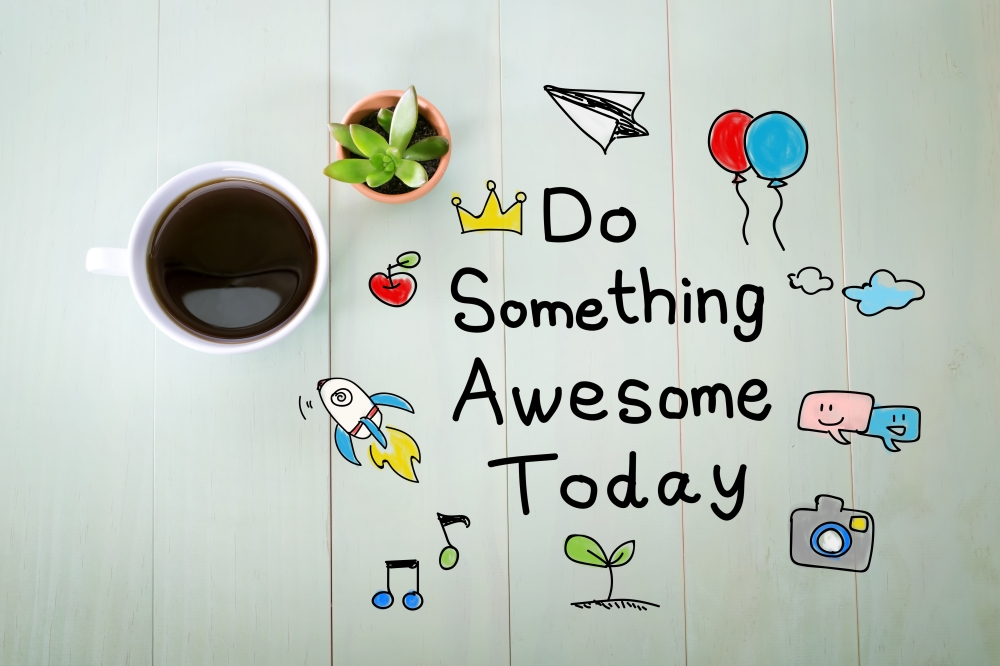 Fulfilling my dream to help you fulfill yours
In the whole process of trying to get my company opened, I discovered myself once again. The whole process of doing something is much more remarkable and important than the end result. In the process of searching for a way to fulfill my dream I "reinvented" myself. Boris who is now is not the one which started this journey. The path changed me. I became even more open-minded, less quick to react. I started doing things I never imagined. Some that I really enjoy like going to meetings, doing talks, learning about strategy implementations. And others that I am not quite fond of like keeping our invoices organized and other financial mumbo jumbo (mumbo jumbo really is a cool phrase). One of the best things about following your dreams is that whatever happens in the end, at least you will have some new knowledge and will meet a whole bunch of great people and experience wonderful moments in life.
On the path from the dream to owning a company, there is a lot of effort invested, lot of nights full of thinking, questioning and working. But when you invest yourself into your dream it is much easier to give it 120% than to give those 120% for someone else's dream. In the end, it all paid off, we have a company now with countless working and questioning nights ahead of us.

Now with the company specializing in web development and digital marketing, by achieving my dream, I came in the position to help you, dear reader. On my path, my partners and I got various help mostly from the legal advisors on the steps to open a company for which I am extremely grateful that I had the opportunity to work such awesome lawyers, legal advisors, tax advisors and accountants. Finding good people to work with you, that will help you in your dream is the essence.

If you are on the verge of launching your product, opening a company and need help in the areas Bamboo Lab is specializing, we are here to be you loyal partner and share the joy of achieving dreams. Now is the right time for dreaming and living those dreams. Right now. Not next year, not when you get more money or become more secure, not when you quit your job. The time is now. Dream big, do big.